P&G Compacting Powder Laundry Detergent Portfolio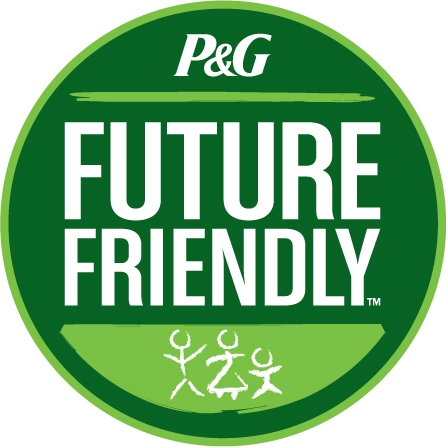 Procter & Gamble is aiming to attract more everyday shoppers to its environmentally friendly line of laundry products.
Glenn Williams, external relations manager for P&G's U.S. operations, says 95 percent of mainstream shoppers – vs. "dark" greens devoted to eco-friendly products – are open to buying greener if quality, performance and price are equal of the products they're currently buying.
The key, Williams said in a webcast earlier this month detailing the expansion of P&G's Future Friendly campaign, is showing them how existing brands they know and trust can help them save energy and water, and reduce waste.
A significant part of that effort will begin next February, when P&G begins compacting its entire U.S. and Canadian portfolio of powdered laundry detergents. The move will bring to the market new versions of Tide, Gain, Cheer, Dreft, and Ivory Snow brands that P&G says will bring meaningful environmental benefits while cleaning the same number of loads using less detergent than non-compacted formulas.
The new compacted detergents join other products in the P&G Future Friendly portfolio, such as Tide ColdWater, PUR and Cascade Action Pacs, that help reduce waste, save energy or save water while offering value and outstanding performance. P&G says the new compacted detergents provide consumers with the same number of loads in a detergent carton that is smaller, resulting in a convenient product that is easy to handle and store. The compacted formulas and smaller cartons also allow for increased efficiency including reduced fuel consumption and a reduction in packaging.
"Powder compaction is a win-win from operations all the way through consumer use," said Len Sauers, P&G's VP of sustainability.
Powder compaction delivers meaningful benefits for the environment. By compacting its entire carton powdered laundry detergent line-up, if consumers dose as recommended, P&G could help save energy equivalent to that needed to provide 34,000 average homes with electricity for a year.
It also means shopper are getting the same cleaning power but are toting home 33 percent less powder in a box that needs 28 percent less corrugated material, P&G says. The new products are easier to lift and store, and delivering them to retailers requires 6 percent fewer trucks using up to 8 percent less fuel.
"As Future Friendly products, concentrated powder detergents show how simple choices can lead to meaningful results," said Maurice Coffey, P&G Future Friendly marketing director. "By taking this small step with our consumer, we can create benefits for the environment and ultimately improve consumers' lives."
Further, P&G has improved the stain-fighting qualities of its Tide products for traditional top-loading machines, while adding a fresher scent to its Gain line.
The benefit to grocers, according to P&G's Becky Godlove, is a chance to "drive sales on products they already carry," which currently represent $6 billion in annual sales.
Since the March 10 national launch of Future Friendly, the increase in transaction size of P&G products has yielded an average basket growth of 3 percent among 16,000 retail locations, Godlove said during this month's webcast. Promoted with package stickers, signage and multimedia campaign, Future Friendly offered shoppers premiums for product trial, including automatic light switches, programmable thermostats and prepaid gift cards.
P&G expects Future Friendly to help grocers grow their annual powder sales, currently at $1.2 billion, by 2.5 to 4 percent; increase their laundry category share; and benefit from enhanced supply chain efficiencies. Cost to retailers is not expected to change.
With new UPC codes, the new products are expected to start shipping Feb. 14. P&G plans a campaign to start in the spring with package stickers are shelf talkers. The company expects to reach out to shoppers with on-package communication, social media and in-school educational programs in a partnership with National Geographic.
P&G's Future Friendly is a program that empowers consumers to save energy, save water and reduce waste, using science, innovation and unique partnerships to achieve meaningful environmental impacts. For more information, visit www.Futurefriendly.com.
Along these lines, P&G will be hosting a webcast on its new environmental sustainability vision on Mon., Sept. 27, at 11:00 a.m. ET. Bob McDonald, P&G chairman, president and CEO, Len Sauers, P&G VP/global sustainability and Carter Roberts, CEO/president, World Wildlife Fund, U.S. will discuss P&G's new sustainability vision via the live webcast hosted by GreenBiz.
To register for the live webcast, which will also be available for replay, visit: http://www.thomson-webcast.net/us/dispatching/PG_20100927