P&G Bows Major Product Initiative With Manhattan Pop-up Store
As a way to draw consumers' attentions to great new products they may not be aware of, Procter & Gamble has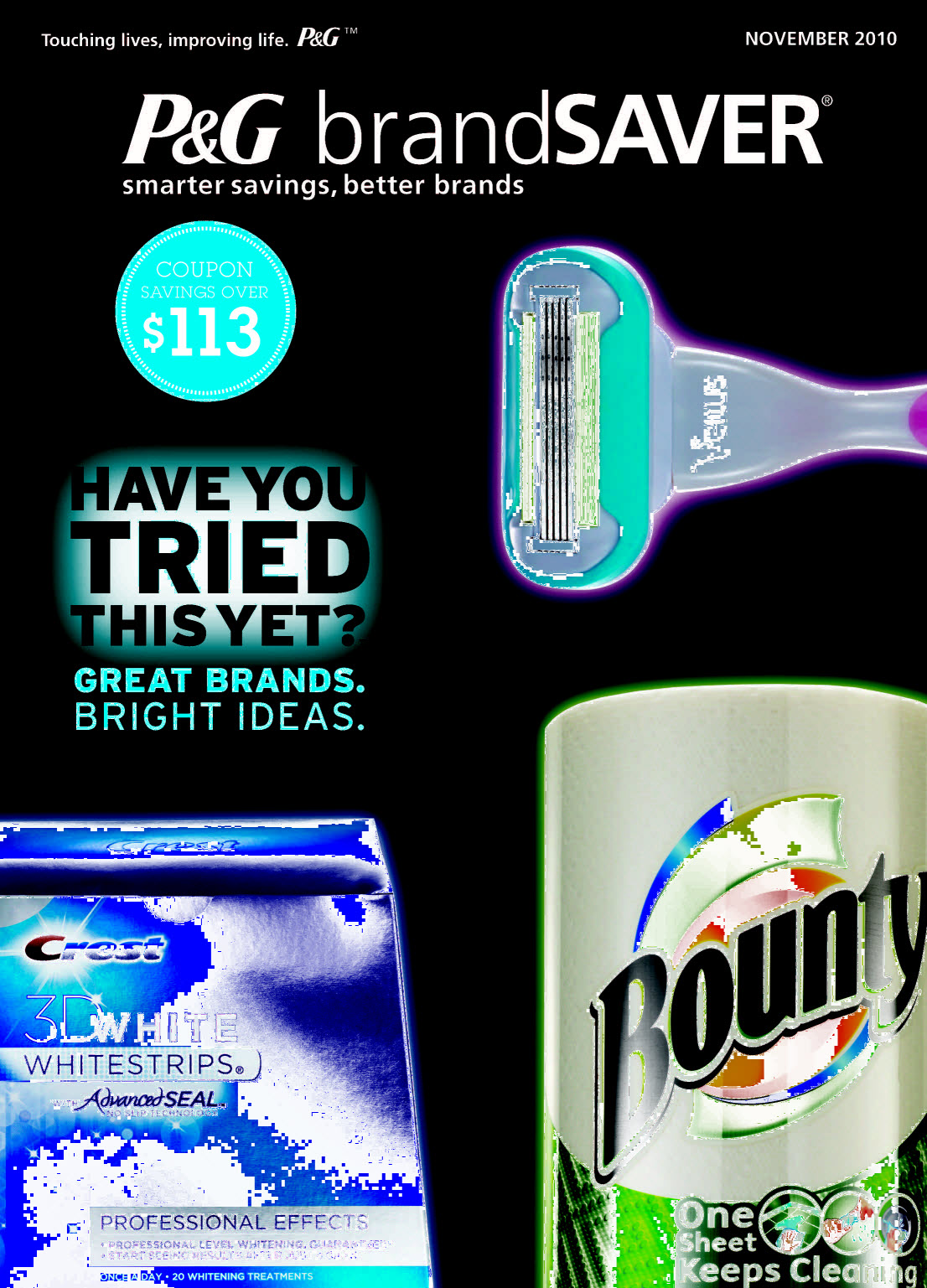 introduced a major campaign, "Have You Tried This Yet?" which places featured items' innovative qualities, performance and value in the spotlight. The Cincinnati-based consumer packaged goods powerhouse rolled out the initiative with the Oct. 22 opening of a temporary store -- dubbed by P&G the NYC Pop-Up experience -- in the heart of Manhattan, where various demonstration stations and free samples will showcase recent products from such iconic brands as Crest, Clairol, Cover Girl, Olay, Pringles, Bounty and Duracell.
Visitors can also enroll to become a member of P&G Everyday Solutions and receive the monthly brandSAMPLER e-newsletter which offers free samples and a wealth of savings on featured products, or they can purchase items online at the P&G e-store and have them shipped directly to their addresses.
Located at 101 West 57th Street (near 6th Avenue), the interactive event, which runs through Oct. 31, is open Monday through Friday from 9 a.m. to 8:00 p.m. and Saturday through Sunday from 10a.m. to 8 p.m.
P&G's inspiration for the campaign came from research revealing that just 42 percent of an initiative's trial occurs during the first six months, and that trial rates can actually rise for up to five years after the product launches. Through "Have You Tried This Yet?" P&G aims to generate new trial and awareness by reaching more than 57,000,000 consumers, highlighting 15 to 20 of its most innovative products that have rolled out between six and 18 months ago.
During an Oct. 21 media event to launch the pop-up store, as a DJ spun upbeat pop music, monitors ran loops of ads for featured products, and attendees had their hair and makeup done by appointment, eager-to-please demonstrators showed off such products as Crest 3D White Whitestrips; Charmin Sensitive featuring lotion, aloe and vitamin E; and the Bounce Dryer Bar, which, when stuck inside a dryer, softens clothes for two to four months, eliminating the need for dryer sheets.
P&G industry affairs manager Steve Sholtes noted the importance of the campaign, which additionally has the goal of saving time-stressed female shoppers time and money: "New products are such a lifeblood to center store profits." He added that the pop-up store was "one good example of how to engage the consumer, but you can't have them everywhere." You can, however, have them in several other locations, as the company is considering additional pop-ups in other cities. Adding that the pop-up store wasn't set in stone, beyond the brief to present a broad breadth of products with optimal demonstration potential, Sholtes said that future versions of the format may vary in terms of featured items.
One tantalizing possibility Sholtes held out was the addition of men's grooming products, which aren't included at the Manhattan location, as the current campaign currently targets women. If male-oriented items were offered, would men come in and give them a try? "That's a learning that P&G may discover," mused Sholtes.
"Have You Tried This Yet?" will be supported through a range of consumer touchpoints and trial vehicles for shoppers, including the Oct. 31 release of a complimentary brandSAVER coupon booklet offering more than $113 in savings on the campaign's featured products, in newspapers across the United States.
Consumers can find further information on "Have You Tried This Yet?" and the NYC Pop-Up experience at www.pgtryit.com.