PepsiCo Names Retail Vet CEO, Americas Foods
In a bid to become a fully integrated global food and beverage company, PepsiCo Inc. has rolled out a revamped global structure and strengthened management team, including the appointment of Brian Cornell, who rejoins the Purchase, N.Y.-based company as PepsiCo Americas Foods. Cornell is an experienced retail executive whose most recent position was president and CEO of Sam's Club, a division of Bentonville, Ark.-based Wal?Mart Stores, Inc.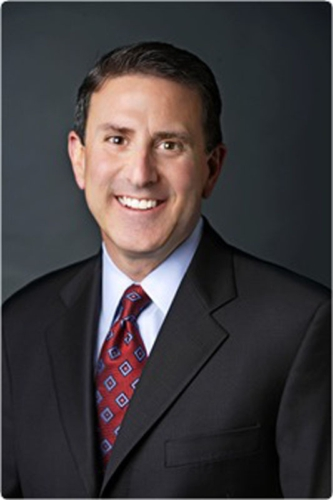 Cornell (left) has also been CEO at Irving, Texas-based Michaels, the largest specialty retailer of arts and crafts in North America, where he led a turnaround, and EVP and chief marketing officer at Pleasanton, Calif.-based Safeway, where he oversaw the company's marketing, merchandising, manufacturing and distribution operations. Previously at PepsiCo, he held such roles as president of Tropicana, president of PepsiCo beverages for Europe and Africa, and president of PepsiCo North America Foodservice.
Former PepsiCo Americas Foods CEO John Compton has been named to the new position of president, PepsiCo.
"John and Brian are superb executives and will both contribute enormously in their new roles to ensure that we compete effectively and efficiently in the global marketplace," said PepsiCo chairman and CEO Indra K. Nooyi.
In his new role, Cornell will report to Nooyi and be responsible for Frito?Lay North America, Quaker Foods & Snacks North America, PepsiCo Mexico, South America Foods, PepsiCo customer teams and all Power of One activities within the Americas.
"Brian's strategic vision and deep experience across several industries provide a unique perspective to our senior leadership team," said Nooyi. "He has successfully led transformational agendas at his assignments at Sam's Club and Safeway, and is well versed in what it takes to be a senior executive of a large public company."
As president, Compton will continue to report to Nooyi and take on responsibility for all of PepsiCo's existing global category groups (Global Beverages, Global Snacks and Global Nutrition), Global Operations (IT, Global Procurement, Supply Chain and Productivity), Global Marketing Services and Corporate Strategy. Working with the regional sectors, Compton will be responsible for driving breakthrough innovation, and brand building while looking for ways to significantly reduce the overall cost structure of the company.
"This executive position will serve as a key driver for our long?term growth strategy," noted Nooyi. "A 28?year PepsiCo veteran, John brings a unique insight to this critical role."
Under the new structure, while the regions retain ownership of the profit and loss, PepsiCo's global groups will work across the regions to to fully leverage the power and scale of the company,