Pemmican Giveaways Prove Popular With Military Families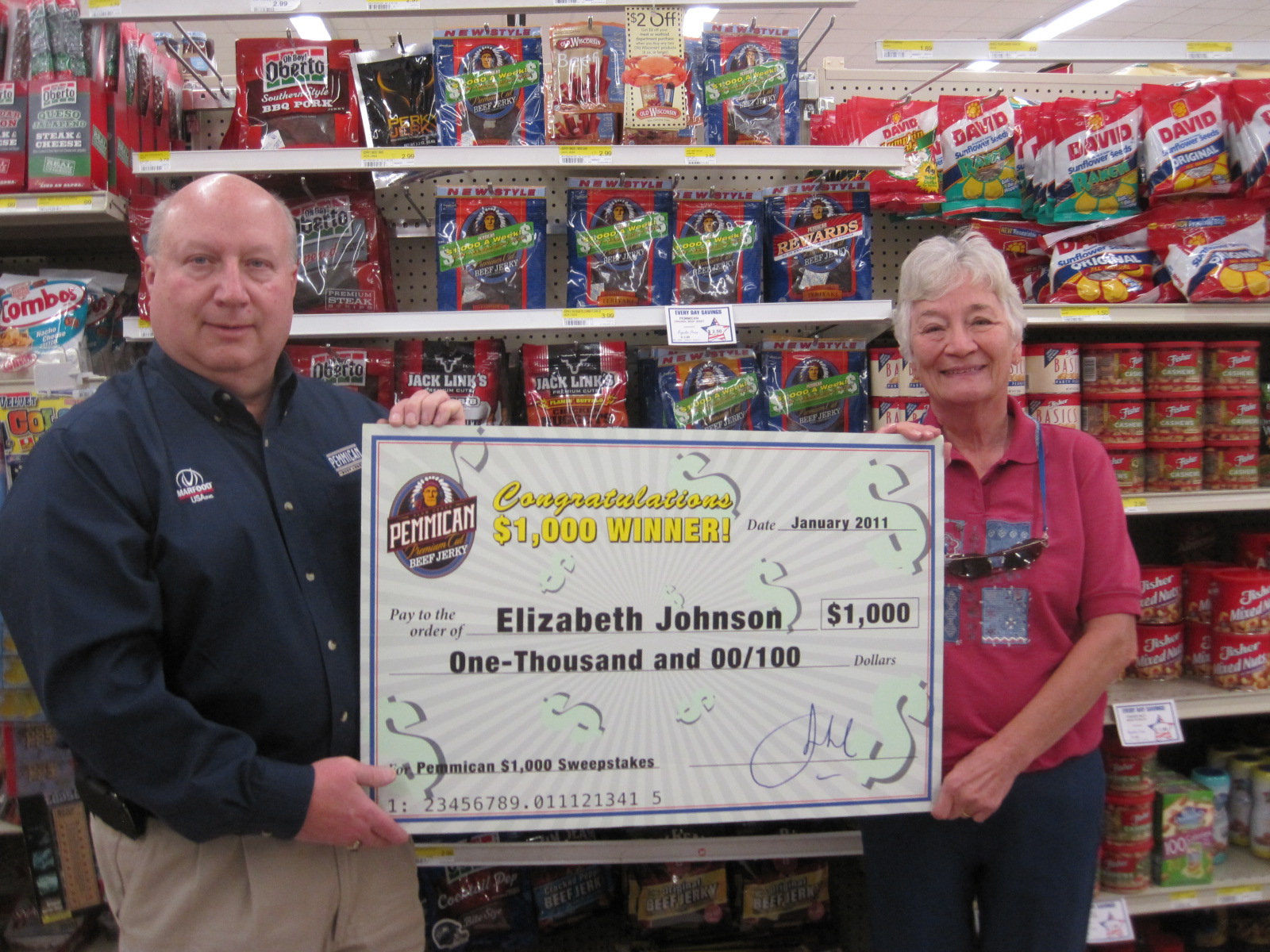 Marfood USA's Pemmican Brand Beef Jerky $1,000 weekly Giveaway has so far gone to six U.S. military families. They are Elizabeth Johnson of Sun City West, Ariz., who purchased Pemmican at Luke Air Force Base; Roberto Santiago at MacDill Air Force Base in Tampa, Fla.; Dennis Wiges at the Fort Hood Commissary in Killeen, Texas; Aaron Bryant at Fort Lee Commissary in Prince George, Va.; Marsha Edhegard at Fort Rucker Commissary in Ozark, Ala.; and James Grillot at Little Rock Air Force Base in Clinton, Ark.
"We are constantly conducting research and speaking with shoppers to ensure that we are putting a product people want in our customers' stores," noted Nakia Watkins, marketing manager at Taylor, Mich.-based Marfood USA, a subsidiary of Marfrig Group. "Our $1,000-per-week Giveaway and Sweepstakes is our chance to thank those shoppers who continue to support Pemmican Beef Jerky. We are especially gratified that six U.S. Armed Services members and their families were each awarded a check for $1,000."
Pemmican fans can enter to win the $5000 Grand Prize now through Sept. 30.To enter the drawing for the Pemmican Giveaway's $5000 Grand Prize, consumers can go to their local food stores, buy the product and use the entry form provided on the package, or visit www.pemmican.com for details on how to enter without purchase. The $5,000 Grand Prize winner's name will be drawn in October.
"The Marfood USA mission is to represent the values of the company and grow Marfrig Group's presence in North America," explained Marfood USA marketing director, Michael G. Farley. "We will deliver quality products for shoppers, and smart initiatives to pull that quality off the shelf."
In addition to the popular Pemmican brand, Marfood USA is the world's largest provider of private label beef jerky and offers an extensive lineup of canned beef products such as corned beef, chili and roast beef.