Peapod Introduces Mobile App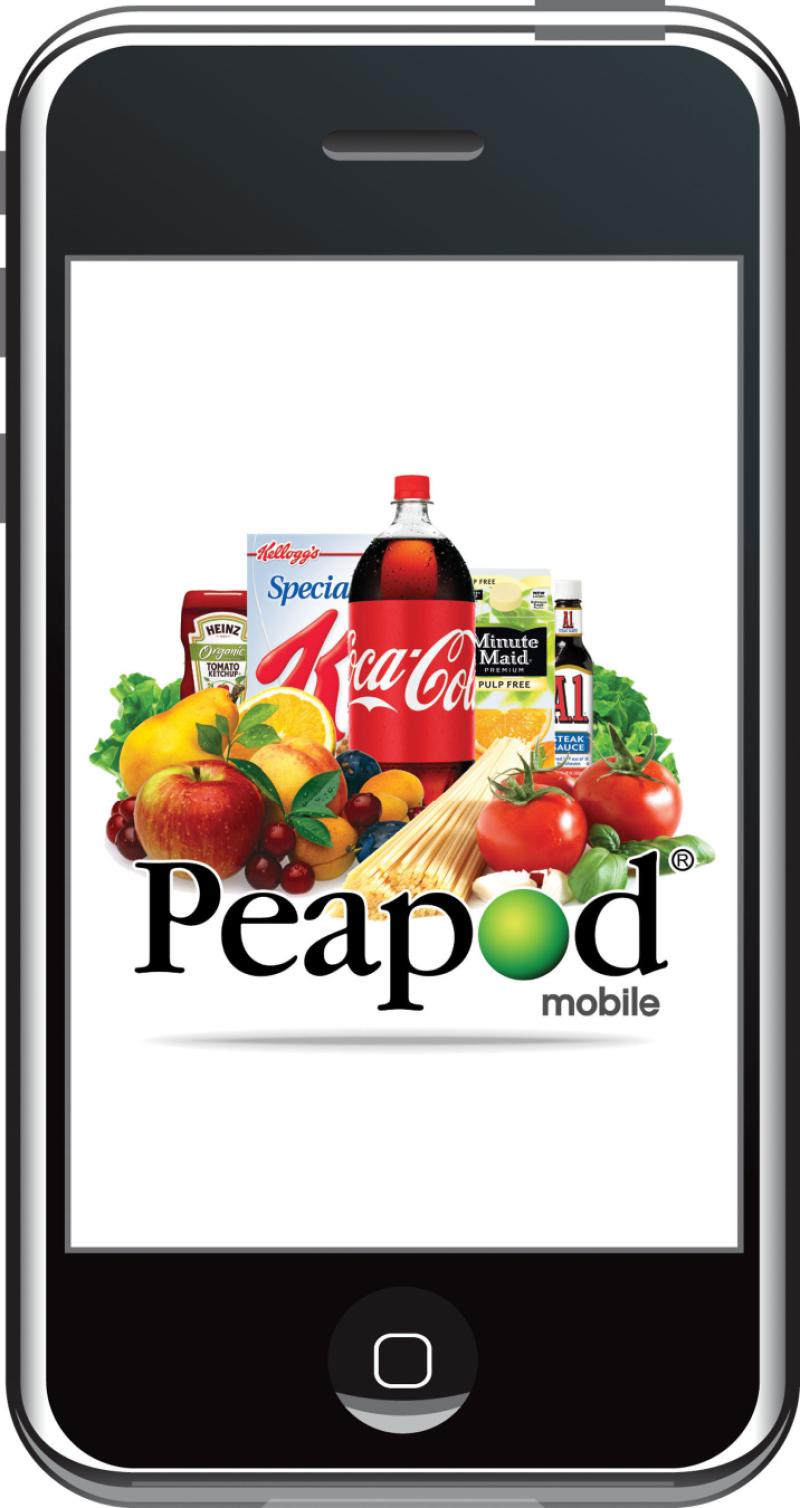 Online grocer Peapod yesterday rolled out PeapodMobile, which enables customers to grocery shop anywhere, anytime with their hand-held devices.
"Our customers are active consumers with busy lifestyles who look for ways to save time,' explained Thomas Parkinson, chief technology officer for Skokie, Ill.-based Peapod, a wholly owned subsidiary of Dutch retail conglomerate Royal Ahold. "Imagine grocery shopping while riding the subway to work, or adding milk to your grocery list from the soccer field. In a recent Peapod survey we learned that more than 63 percent of respondents sometimes or frequently forget to buy something they really need while grocery shopping. With PeapodMobile, customers can minimize that risk by adding items to their cart whenever and wherever they think of them."
The app, which is available for iPhone/iPod touch, Android, and Palm Pre users, offers the online grocer's most convenient shopping features, along with some functions just for mobile users:
-Search: Users can type in search words or enter a UPC to find exactly what they need
-Weekly Specials: Shoppers can save money on the thousands of items on sale weekly
-My Lists and Previous Purchases: Consumers can conveniently shop from lists of items they've purchased before
-My Specials: Users can select from a list of past purchases on sale this week
-Guess My Order: This feature provides a quick way to shop by adding frequently bought items to an order at the touch of a finger
"Our customers can start an order, modify an order, finish and place an order --- they can do it all on PeapodMobile," noted Parkinson. "And one touch lets them review the nutrition facts and ingredient list for the products we carry, so they can make the healthiest choices."
PeapodMobile is available free from the App Store on iPhone and iPod touch or at www.itunes.com/appstore, and the Android Market or at www.android.com/market. Consumers can also type in peapod.com on their mobile phones.
Peapod serves 23 U.S. markets in communities in the states of Illinois, Wisconsin, Indiana, Maryland, District of Columbia, Virginia, Massachusetts, Connecticut, Rhode Island, New Hampshire, New York and New Jersey.