Peapod by Giant Comes to Greater Philly Area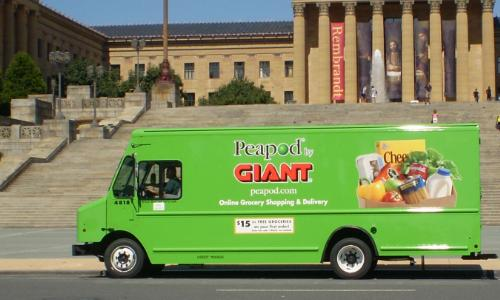 Online grocer Peapod has introduced Peapod by Giant service to Philadelphia, Delaware and Southern Montgomery, Pa., counties. The Web-based program will offer grocery delivery to residents and businesses in the greater Philadelphia area served by Giant Food Stores, beginning Friday, Sept. 30.
Peapod additionally offers PeapodMobile, a free app available for iPhone/iPad, Android and Palm Pre users, which contains the delivery service's most convenient shopping components, along with some features exclusive to mobile users.
"Just like Giant, Peapod will provide a wide selection of well-priced, top-quality and fresh products, but with the ease of Internet shopping and delivery," noted Rick Herring, president of Carlisle, Pa.-based Giant Food Stores, a banner of the Ahold USA Giant/Martin's division, which operates more than 180 stores in Pennsylvania, Maryland, Virginia and West Virginia under the Giant and Martin's Food Markets names, employing more than 31,000 associates.
The service's site, www.peapod.com, gives shoppers the ability to create personal shopping lists, read nutrition information, sort products quicklu by price or by nutrition criteria, and use personalized online coupons. Also, in common with Giant Giant, Peapod will offer customers "Gas Extra Rewards" and "A+ School Rewards" points. Once an order is placed, groceries can be delivered as soon as the next day. Delivery arrangements can also be made to fit shoppers' schedules, even when they're away from home.
Serving 24 U.S. markets. Skokie, Ill.-based Peapod, an Ahold USA company, has made more than 20 million deliveries since it began in the late 1980s.