Paula Deen Fronts National Diabetes Initiative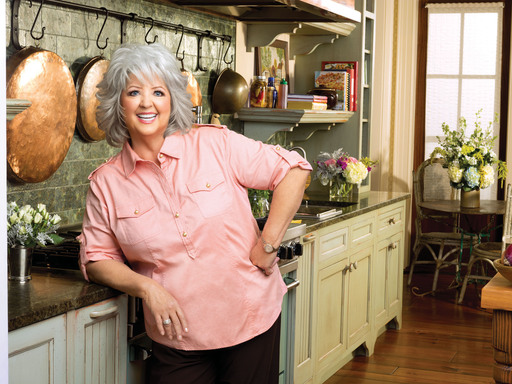 Cooking star Paula Deen, along with her sons, Bobby and Jamie, has teamed with Princeton, N.J.-based Novo Nordisk, a leader in diabetes care, on "Diabetes in a New Light," a national initiative that aims to help consumers find simple ways to manage their type 2 diabetes. In tandem with the launch, Deen is sharing her own experience with diabetes story for the first time.
"I was determined to share my positive approach and not let diabetes stand in the way of enjoying my life," explained Deen, who, in addition to writing cookbooks and appearing on televsion, offers a variety of products at retail. "[T]his initiative [shows] others that managing diabetes does not have to stop you from enjoying the things you love."
Initiative components include information on how to prepare diabetes-friendly meals without sacrificing taste, incorporating physical activity into daily routines, controlling stress and collaborating with your doctor to develop an appropriate treatment plan. Through the program, the Deens are creating modified versions of favorite recipes and appearing at diabetes cooking events across the country.
Consumers can visit the program's website to learn more about Deen's personal story, get recipes, and find tips and information on type 2 diabetes management.
"People may benefit from seeing how others successfully manage type 2 diabetes," noted Geralyn Spollett, president, health care & education of the Alexandria, Va.-based American Diabetes Association. "Paula Deen, through her work with Diabetes in a New Light, is likely to inspire many people living with type 2 diabetes to take a more positive approach to their diabetes care."
As part of her own type 2 diabetes treatment regimen, Deen takes Victoza, a non-insulin injectable medication from Novo Nordisk.
In the United States alone, nearly 26 million people are affected by diabetes, accounting for 90 percent to 95 percent of all diabetes cases. The number of Americans with diabetes has tripled over the past 30 years.