NGA Show Keynoters Span Political Divide
Get great content like this right in your inbox.
Subscribe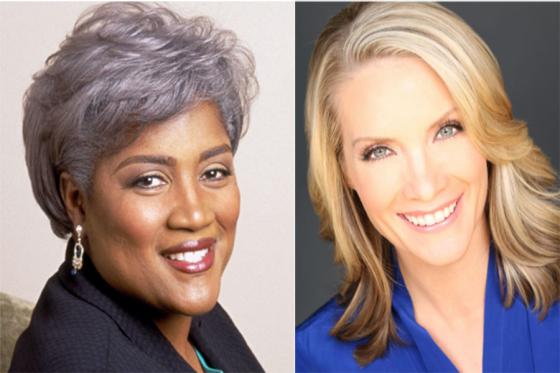 Donna Brazile, veteran political strategist and former interim chair of the Democratic National Committee, and Dana Perino, former White House press secretary, political commentator and Fox News host, will deliver the opening keynote address on Sunday, Feb. 24 during the 2019 NGA Show, at the San Diego Convention Center.
Brazile is a fellow at the Harvard Kennedy School Shorenstein Center on Media, Politics and Public Policy and author of The New York Times bestseller "Hacks: The Inside Story of the Break-Ins and Breakdowns That Put Donald Trump in the White House." Having become involved in politics at the age of 9, Brazile has worked on every major presidential campaign since 1976, and in 2000 became the first African-American woman to manage a major party's presidential campaign, running the campaign of former Vice President Al Gore.
Perino, also a New York Times bestselling author, currently hosts "The Daily Briefing with Dana Perino" and is a co-host on "The Five," both airing on the Fox News Channel. She also appears weekly as a commentator on other Fox programs. Before joining the Fox News Channel, Perino was the first Republican woman to serve as U.S. press secretary, during the administration of President George W. Bush.
"We are thrilled to welcome two prominent political strategists who will share their insight on how the results from the 2018 midterm elections will impact the political environment and hot-topic issues that could influence the economy and independent grocers," said Peter Larkin, president and CEO of the Arlington, Va.-based National Grocers Association (NGA). "On behalf of NGA, I'd like to thank The Kraft Heinz Co. for their continued sponsorship of the NGA Show opening keynote. We look forward to a strong turnout of independent grocers and wholesalers as the industry continues to grow and evolve to meet the needs of their customers and communities."
The NGA Show, scheduled to take place Feb. 24-27, 2019, at the San Diego Convention Center, will feature 40-plus educational workshops and sessions, more than 350 companies on the expo floor, and seven Pavilion Partners: the Center for Advancing Retail & Technology, Coffee Fest Marketplace, Halloween Industry Association, North American Meat Institute, Produce Marketing Association, Specialty Food Association, and The World of Latino Cuisine. Other highlights of The NGA Show include the National Best Bagger Championship, the NGA Creative Choice Awards and the NGA Student Case Study Competition. The NGA Show is produced and managed by Clarion UX as part of the Food & Beverage Portfolio in partnership with NGA.