New Farm-fresh Look for Bob Evans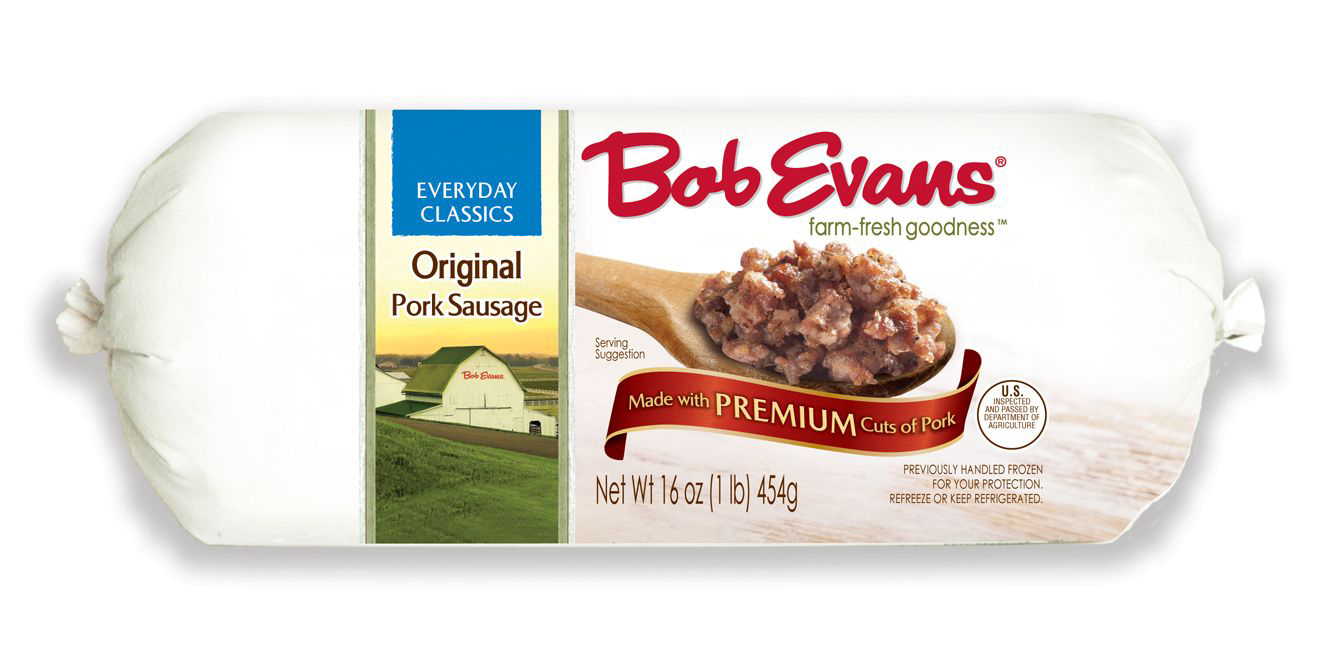 After months of rigorous research and consumer testing, Bob Evans Farm has unveiled a packaging redesign for its food products line. The items now feature a cleaner, more contemporary look to make the brand more relevant, while prominently displaying both the Bob Evans logo and the familiar Bob Evans barn to remind shoppers of a key differentiator for the company: its farm heritage.
"Superior quality and taste [are] extremely important to us," explains Mike Townsley, president of BEF Foods Inc., a wholly owned subsidiary of Columbus, Ohio-based Bob Evans Farms Inc., which, in addition to owning and operating full-service restaurants under the Bob Evans and Mimi's Cafe brand names, is a producer and distributor of pork sausage and a variety of complementary homestyle convenience food items sold under the Bob Evans and Owens brands. "It's something we strive for not only because it was so important to our founder, but [also] because our consumers have come to expect it. Our new packaging communicates our commitment to farm-fresh goodness, and we will continue to deliver on that promise with convenient meal solutions for our consumers."
A further objective of the new packaging is to unite the brand's different products under a single design umbrella. The "farm-fresh goodness" pledge called out on the packaging ties the food brand to the history of the Bob Evans Restaurants division to convey the idea that the brand is dedicated to quality and satisfaction at all levels. This is particularly important as Bob Evans continues to gain distribution farther from its restaurant locations, the company noted.
Although the overall look is now consistent, shoppers can expect clear product segmentation on the new packaging. Classifications such as Bob Evans Oven Bake, Everyday Classics, Flavorful Selections and Seasonal Favorites appear on the packaging with various color enhancements to simplify product selection and showcase the brand's variety.
During the design process, concepts were tested nationally and consumer feedback was instrumental in narrowing the focus to two finalists. Bob Evans consumers then helped to decide the chosen direction. All products should sport the new look by the end of this month, backed by a new Bob Evans advertising campaign that will include both TV and print exposure.
"We didn't take this process lightly -- a lot of research and insight went into the final design," said Townsley. "We believe this packaging change is a win not only for consumers, but for our retail partners as well."