Navarro Discount Pharmacy Opens 1st Store in 5 Years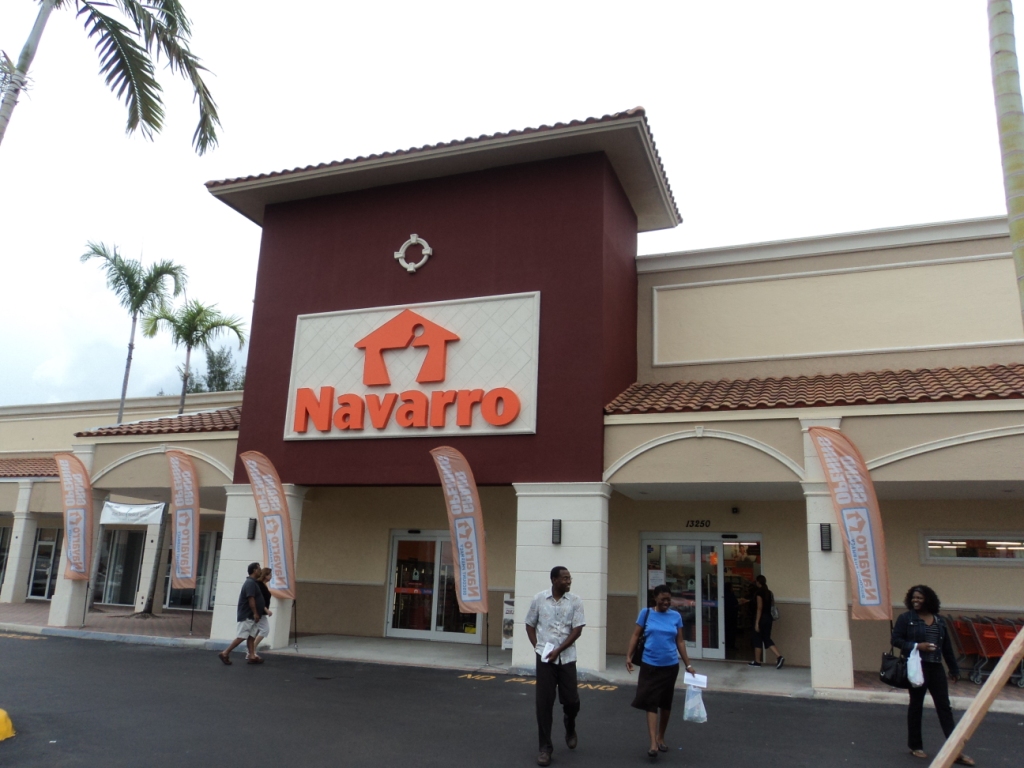 Navarro Discount Pharmacy, the largest Hispanic-owned pharmacy chain in the United States, has opened its 29th store, at 13250 Biscayne Blvd. in North Miami, Fla., in the Arch Creek Shopping Center. The location is the chain's first new store in five years.
"The opening of the North Miami store is a milestone for the company as we continue our 22-store expansion strategy," said Steve Kaczynski, CEO of Miami-based Navarro, which employs about 1,500 employees in the area. The company expects to open additional stores in the next three to six months in Homestead and Pembroke Pines, Fla.
More than 200 people attended for the grand opening in North Miami, among them Mayor Andre Pierre, the North Miami City Council and North Miami Chamber of Commerce executive director Ron Welsandt. To mark the occasion, Navarro made a donation of $5,000 to the Florida International University Scholarship Fund, and the first 100 customers received a free Navarro reusable bag filled with products. There were also free product sampling throughout the day and two-for-one specials on milk, rice and other items.
Additional grand-opening attractions included an appearance by Navarro's celebrity spokesman, Chef Pepin, during which he prepared healthy recipes; blood pressure and pulmonary screenings conducted by staff from the Aventura, Fla.-based Mount Sinai Medical Center in Aventura, Fla., who also answered questions about its ER facility and provided preventive care information; and the presence of representatives from the Florida Heart Research Institute to administer cholesterol, blood glucose, blood pressure and BMI screenings, along with counseling.
"Our North Miami store employees are very diverse and come from all parts of the community," noted North Miami store manager Glen Lopez. Of the 30 new employees hired for the new store, 50 percent are Haitian and 40 percent are Hispanic (the remaining 10 percent are classified as "Other"). All employees are required to speak either English and Creole or English and Spanish.
Reflecting the demographics of the surrounding community, the shelves of the North Miami Navarro are stocked with ethnic products for the Haitian and Hispanic communities. Haitian products include basmati rice, spices, soda, fruit juices, hair items and the entire line of Madame Gougousse products, a well-known brand in the Caribbean. Among the chain's signature products for Hispanics at the North Miami store and elsewhere are Café La Llave Expresso coffee and Fabuloso multipurpose household cleaner, in addition to such trusted brands such as Goya, Valentini, El Sembrador and La Fe.
The 14,000-square-foot North Miami store features Navarro's new merchandise layout, new colors, enhanced signage and improved services for customers such as a pediatric window for the convenience of parents, free compounding pharmacy services, a free Diabetes Club for adults and children with the medical condition, and free prescription delivery for all customers.