01/22/2018
My Hannaford Rewards Launches Chainwide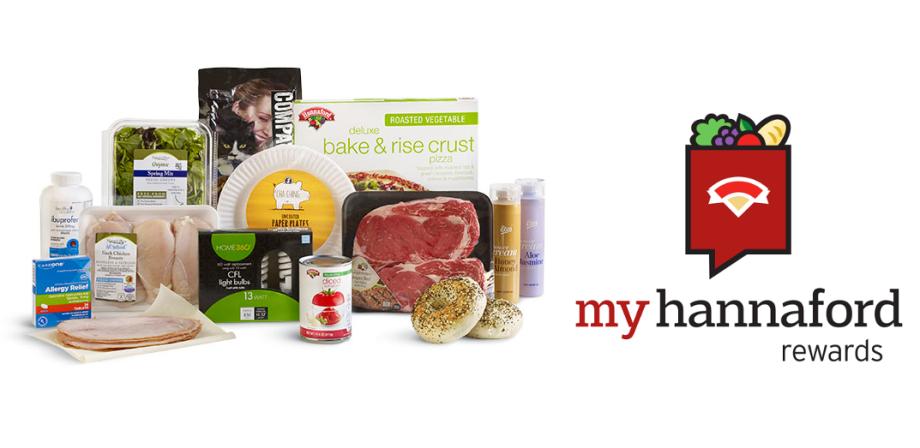 Hannaford Supermarkets has launched in all 181 of its stores My Hannaford Rewards, which the Northeast regional supermarket chain describes as "a reinvention of grocery store loyalty programs that adds rewards for store-brand items and leaves prices untouched."
Participating shoppers receive a 2 percent reward on every store-brand item they buy across the store. About 5,200 fresh and center store products qualify for rewards in an average Hannaford store. Shoppers also will get personalized coupon offers for the national- and regional-brand products that they purchase.
"My Hannaford Rewards is a new way to thank customers, with a 2 percent reward on private-brand items and coupon offers that are meaningful to them as individuals," explained Hannaford President Michael Vail. "The things that people love about Hannaford – including great fresh food, low everyday prices and excellent service – are our foundation. My Hannaford Rewards builds on that to provide customers with additional benefits for the shopping they do each week."
According to the banner, My Hannaford Rewards differs from traditional supermarket loyalty programs because in-store prices stay the same for all customers regardless of whether they enroll in the program. Conversely, club models or two-tiered loyalty programs require customers to join to be able to access discounts.
As a further sweetener for taking part in My Hannaford Rewards, the first 400,000 enrollees will receive free grocery offers.
Customers can enroll by downloading the program app from iTunes or the Android App Store, visiting Hannaford's website, or going to any physical Hannaford store. Users earn rewards every time they shop by scanning the app or entering their phone number at the register. The rewards may be redeemed quarterly, with the total earned being deducted from a customer's bill during their next shopping trip.
The 2 percent reward applies to all Hannaford, Taste of Inspirations, Nature's Place, Home 360, Cha-Ching, Etos, Companion, CareOne and Healthy Accents products. Shoppers also regularly receive personalized coupon offers for national- and regional-brand products, reducing the price of those items at the time of purchase.
Last fall, Hannaford rolled out My Hannaford Rewards among associates and as a pilot in 11 stores in the Burlington, Vt., area. Across the board, enrollment and use of the program far surpassed expectations, according to the grocer.
An Ahold Delhaize USA banner, Scarborough, Maine-based Hannaford operates 181 stores in Maine, New York, Massachusetts, New Hampshire, and Vermont, employing more than 26,000 associates.