Moo & Oink Rises Again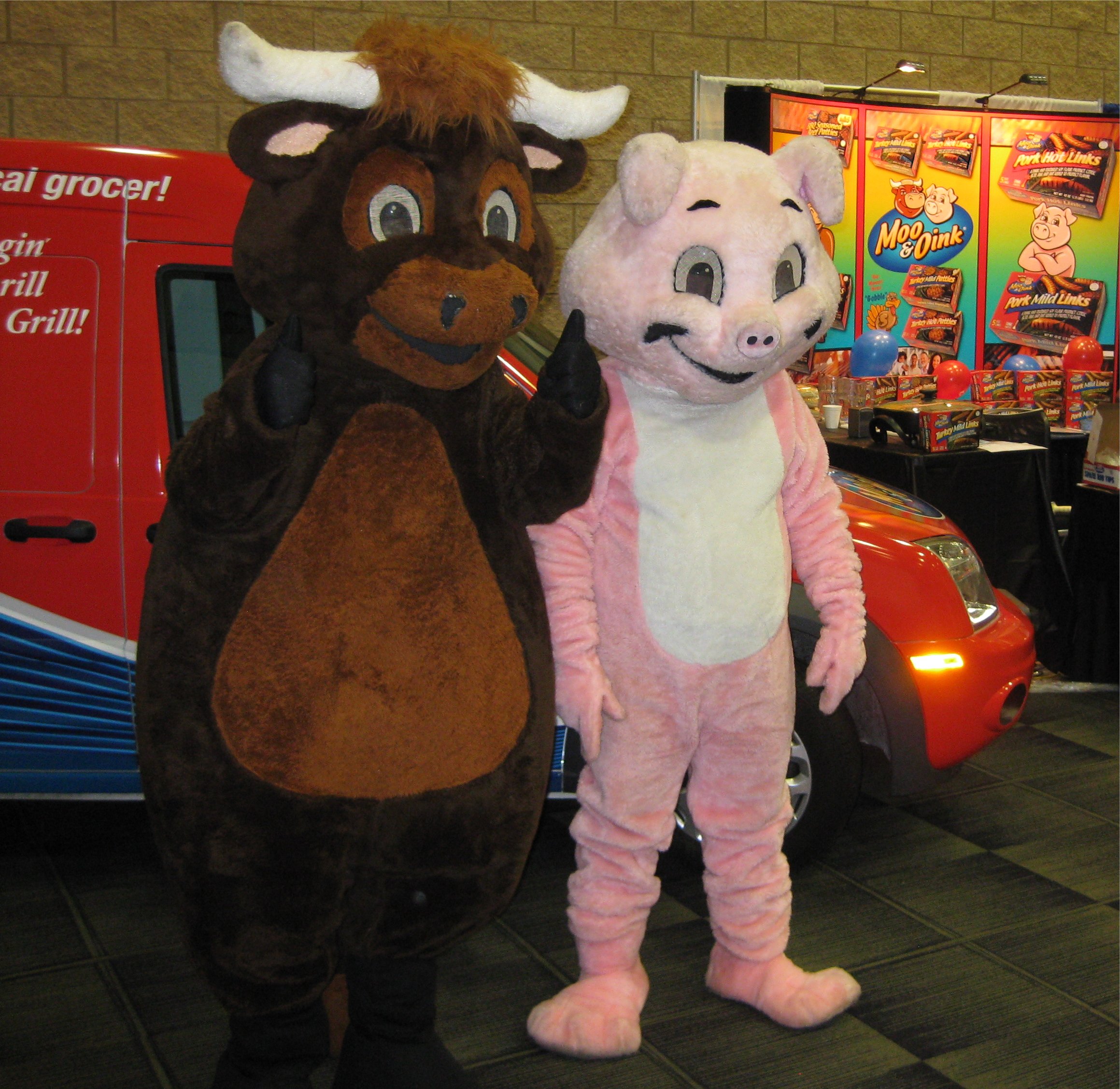 Twenty of the most popular Moo and Oink food products were re-introduced to Chicago and Northwest Indiana grocers at the annual Dutch Farms' 2012 food show held last month in the southwest suburb of Tinley Park.
The iconic characters Moo and Oink attended the show and made their official debut as the ambassadors of the newly formed company, Moo and Oink LLC, a joint venture between Dutch Farms and Best Chicago Meat LLC. The company is keeping the brand alive after the recent demise of the same-named longtime retailer on Chicago's South Side.
The re-introduced products include rib tips, hot dogs, sausages, bacon, breakfast links and patties, chicken nuggets and barbecue sauce.
Best Chicago Meat and Dutch Farms are family-owned, dedicated to quality, environmentally responsible companies, both actively invested in community and committed to the highest standards in food safety.
"The partnership is a great marriage of the core competencies of each of us," said David L. Van Kampen, president and COO of Best Chicago Meat. "We are strong on the manufacturing end, and Dutch Farms' strength is distribution and street sales. We have parallel philosophies, and perhaps the most important is our strong belief in our people."
Kevin DeVries, Dutch Farms vice president, added: "With our combined resources and expertise, we are bringing renewed manufacturing and distribution excellence to this iconic brand."
Moo & Oink has been a staple in the African American community in Chicago and, for the first time in its history, Moo & Oink is minority owned.
Since the brand name Moo & Oink has such strong recognition, Van Kampen said the two companies are dedicated to getting Moo & Oink products back on shelves as quickly as possible without sacrificing excellence or reliability. "The dedication and focus the Moo & Oink team provided while getting the brand in a position to introduce at the show was a tremendous accomplishment," he said.
Consumers can expect to find up to 30 additional Moo & Oink products at their local grocer in time for Memorial Day weekend. The third round of product introductions will take place in late summer or early fall. Moo & Oink's main focus is on the meat, but other brand expansions are being considered such as corn on the cob, okra, dry rubs and seasonings, turkey burgers and other healthy options.