05/03/2018
Mom's Organic Market Selling Bees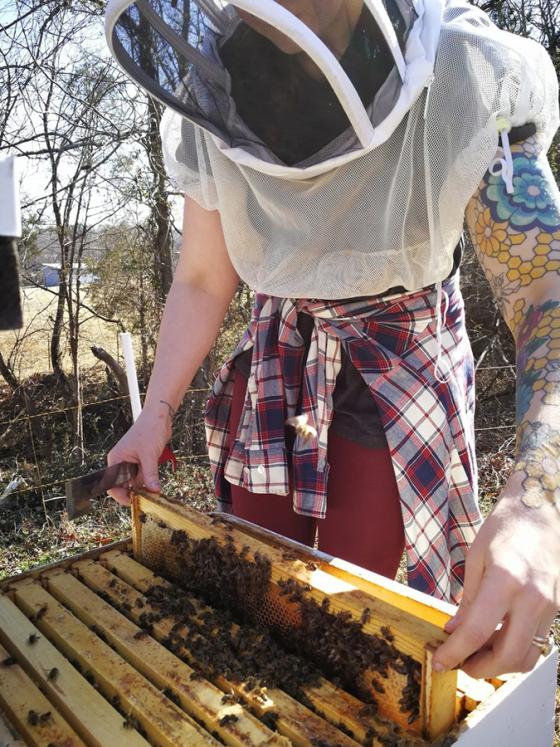 As concerns mount about Colony Collapse Disorder, the resulting disappearance of bees and what effects this change will have on farming, Mom's Organic Market has introduced its BeeSA (Bee Supported Agriculture) program.
Under the new initiative, the organic and natural grocer has teamed up with Richland Honey Bees to offer customers a queen bee and nucleus hive that can be ordered via Mom's website starting Friday May 4, with pickup available at the Alexandria, Herndon and Hampden, Va., and Rockville, Md., stores late this month.
Additionally, beekeeping equipment, including bee suits, smokers and hives, can be purchased at select Mom's locations.
"Pollinators are being wiped out by the toxic pesticides applied to farms and lawns everywhere," noted Mom's founder and CEO Scott Nash. "We're excited to partner with this Virginia-based family of beekeepers. It's important to protect our pollinators and to bring awareness about how we can make a difference."
Richland's Lynn White will visit a few Mom's locations over the May 5-6 weekend to answer questions about the program, as well as to share her belief that "pollinators and organic food go hand in hand."
Rockville-based Mom's operates 18 stores in Maryland, New Jersey, Pennsylvania, Virginia and the District of Columbia, employing more than 1,000 people,