Michigan Grocers Elect Officers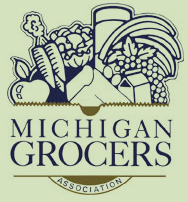 The Michigan Grocers Association's board of directors has elected a new slate of officers for the new year.
"These leaders bring to MGA great experience, energy, and the utmost dedication to the food industry," said Linda Gobler, MGA president and CEO. "This diverse and talented group will enable the Association to continue to advance the success of the industry."
Diverse Leadership
Dave Duthler, Duthler's Family Foods, Grand Rapids, Mich., was elected board chairman. Duthler is president of Duthler's Family Foods, a 24-year-old family-owned company with three locations in the Grand Rapids area. Duthler grew up in the grocery business, with his grandfather starting Ben Duthler's Supermarket in Grand Rapids in 1939.
Mike Schiffli, Supervalu - Northern Region, Fort Wayne, Ind., was elected vice chairman. Schiffli is the area marketing director for Supervalu's Northern Region, which includes Michigan. Supervalu and its 35,000 employees serve customers across the U.S. through a network of approximately 3,420 stores composed of 1,900 stores serviced primarily by the company's food distribution business, 191 traditional retail stores, and 1,334 hard-discount stores.
Gary Gerlach, Orchard Markets, Spring Lake, Mich., was elected board secretary. Gerlach owns two Orchard Markets; the independently owned hometown supermarkets are located in Spring Lake and Fruitport. He has previous grocery experience with Roundy's and Spartan Stores.
Jim Gohsman, SpartanNash, Grand Rapids, Mich., was elected treasurer. Gohsman is VP of sales for SpartanNash's Great Lakes Region. SpartanNash currently operates 177 supermarkets, primarily under the banners of Family Fare Supermarkets, No Frills, Bag 'n Save and Econofoods. Gohsman has 35-plus years experience in the food industry.
DJ Oleson, VP of Oleson's Food Stores, Traverse City, Mich., is past chairman of the MGA board. The family-owned Oleson's Food Stores has five locations in the Traverse City area. Having joined MGA in 1934, Oleson's has the distinction of being MGA's oldest member. Oleson is also a part-time buffalo rancher.
Linda Gobler, president, Michigan Grocers Association, has served as the board's chief staff executive for the past 27 years, and has spent 29 years with the association.
Recognized as the leading advocate for eat-at-home food businesses in Michigan, the 116-year old Michigan Grocers Association includes hundreds of retail locations including conventional supermarkets and grocery stores, supercenters, gourmet stores, limited assortment stores, convenience stores, drug and pet food stores. MGA's associate membership includes manufacturers, wholesalers, distributors, sales agents, equipment companies, and professional service providers of all types.