MGA Names New Chairman, Top Vendor, Hall of Famer, Best Bagger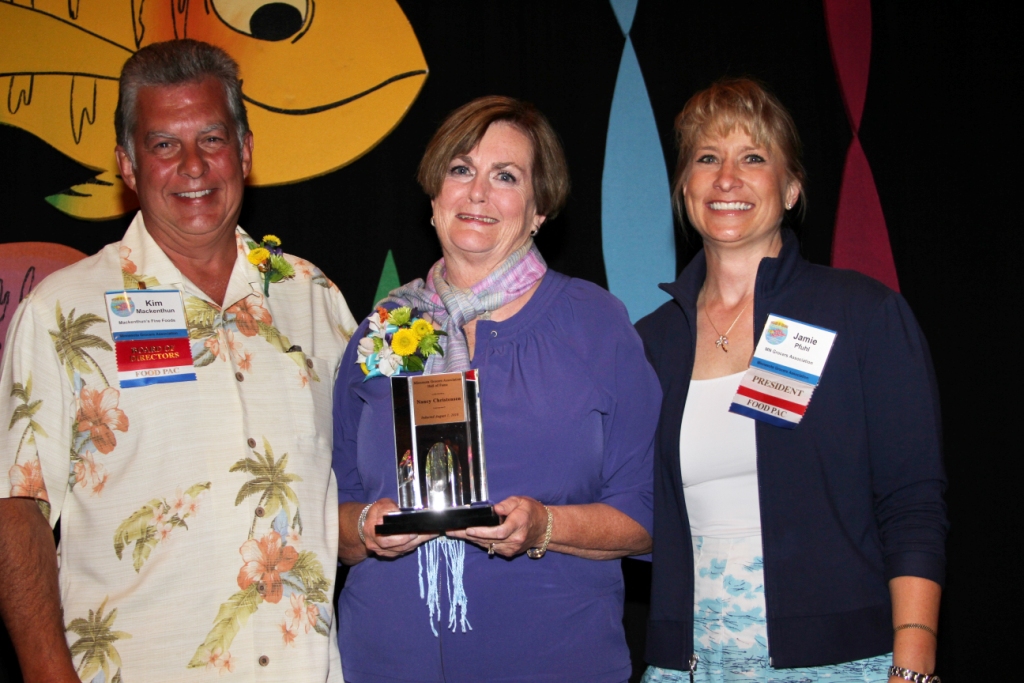 Craig Thorvig is the new Minnesota Grocers Association chairman, effective Aug. 1. Thorvig took over the position from Kim Mackenthun of Mackenthun's Fine Foods in Waconia, Minn. The association honored Mackenthun for his two-year term as chair at its recent annual convention in Brainerd.
Thorvig is a second-generation independent grocer who has operated Chris' Food Center in Sandstone, Minn., for more than 30 years. He grew up in the grocery business and was once one of the MGA's Champion Best Baggers – one of 10 from Chris' Food Center alone.
A graduate of the University of St. Thomas with a degree in business finance, Thorvig was a partner in a commercial real estate firm before returning home in 2003 to take over the family business.
In other MGA news, Phillip Brooks, CEO of H. Brooks and Co., has received the group's 2010 Outstanding Vendor Award. This award is given to individuals who show innovation in customer support, excellence in customer service and involvement in MGA. The award was presented at the MGA annual convention.
H. Brooks and Co. is one of the leading fresh produce receivers and distributors in the upper Midwest, servicing retailers in Minnesota and neighboring states. Based in New Brighton, Minn., the company sells more than 750 fresh-cut fruit and vegetables and other specialty products.
Also at the MGA convention, Nancy Christensen, the group's longtime executive director, was inducted into the MGA Hall of Fame for her outstanding service and exemplary contributions to Minnesota's retail food industry. Christensen was executive director of the organization for 12 years, retiring in 2006.
Finally, Matt Medley, an employee of Lunds-Penn Avenue in Richfield, Minn., won the MGA's 2010 Best Bagger Contest last weekend at the Mall of America.
A two-year Lunds employee, Medley competed against nine other baggers from across Minnesota. He will represent the state of Minnesota in the 2011 National Best Bagger contest at the National Grocers Association convention in February in Las Vegas. He also won a trophy and $500.
Second place in the competition went to Mary Jurries of Fareway Economical Food Store in Stewartville, and Cassie Anderson of Mackenthun's Fine Foods in Waconia nabbed third place.
MGA represents more than 200 retail members with nearly 1,100 stores statewide, plus about 100 distributors and manufacturers.