10/09/2018
Meijer Awarded for Sustainability Moves as Both Supplier and Carrier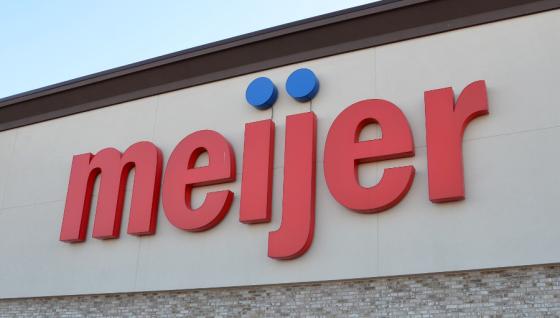 Midwestern mass-merchandiser Meijer Inc. is being honored as the U.S. Environmental Protection Agency's first SmartWay partner to be awarded as both a shipper and a supplier simultaneously, in the 2018 SmartWay Excellence Awards program.
Said to be the EPA's highest recognition, the SmartWay Excellence Award recognizes the top retail and manufacturing carriers and shippers that demonstrate how their logistical operations make a measurable difference in reducing carbon emissions, while also effectively managing fuel costs as they move goods around the country. Meijer has received the award twice in the past: as a shipping partner in 2017 and as a carrier partner in 2007.
Currently, Meijer's fleet of 250 semi-trucks covers more than 25 million miles annually. It constantly monitors emissions from its refrigerated trailers – all refrigerated units are programmed with "cycle sentry," which automatically regulates the engine as refrigeration is needed. This technology is said to enable Meijer to save nearly 80 percent in fuel, extend the life of its engines, and reduce maintenance costs.
Other energy-friendly innovations Meijer has introduced include:
Three Tier 4 CARB hybrid/electric shore powered refrigerated units at its distribution facilities, with stock doors running on electricity only. This reduces operating and maintenance expenses, eliminates local diesel emissions and meets local noise ordinances. These hybrid units are now the standard specification for new unit purchases.
A best-in-class clean diesel fleet and invested in energy efficiency within its retail operations, including its commitment to retrofit each of its more than 240 retail locations with LED lighting by 2021. According to Meijer, the change will reduce its lighting electrical use by up to 50 percent annually.
"On behalf of the hard-working men and women that make up our logistics team here at Meijer, we are elated to receive such a distinct honor by the EPA's SmartWay," said Tom McCall, VP of logistics at Meijer. "Our team members are driven to constantly monitor and improve the efficiency of our fleet with the mission to minimize our carbon footprint in the communities where we do business."
Grand Rapids, Mich.-based Meijer Inc. operates more than 240 supercenters and grocery stores throughout Michigan, Ohio, Indiana, Illinois, Kentucky and Wisconsin. It is No. 12 on Progressive Grocer's Super 50 list of the top grocers in the United States.