Martin's Mourns Victims of Store Shooting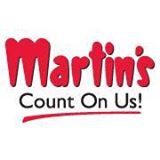 A Martin's Super Market in Elkhart, Ind., remained closed Thursday following a shooting the previous night that left three people dead, including a store associate and the reported gunman.
"The entire Martin's family is saddened by this tragedy," said Rob Bartels, Martin's president and CEO.  "We will be offering counseling services to employees today and for as long as necessary. Our thoughts and prayers go out to the families involved and the entire community. Additionally, we would like to thank everyone in the community for all your thoughts and prayers."
The Martin's Facebook page invited visitors to "join us in prayer and remembrance" in the wake of the tragedy.
Shooting Was Random, Police Say
A man shot and killed two women Wednesday night in the nearly-empty Martin's store at 3900 E. Bristol St. in Elkhart, in northern Indiana about two hours east of Chicago, the Associated Press reported. The 22-year-old shooter, brandishing a semi-automatic handgun, reportedly was preparing to shoot a third person when police officers, called to the scene around 10 p.m., tracked him down and killed him, according to the AP report.
One of the victims was a 20-year-old store employee, the other a 44-year-old shopper, authorities said, adding that the shooting appeared to be random; there was no indication that the shooter, a local resident, knew the victims. Indiana State Police are investigating.
"We know that the quick response from Elkhart police saved lives, and for that we will be forever grateful," Bartels said. "We appreciate the professional way in which both the Elkhart and Indiana State Police have handled the situation."
Founded in 1947, Martin's Super Markets operates 21 stores in South Bend, Mishawaka, Granger, Elkhart, Goshen, Plymouth, Nappanee, Logansport and Warsaw, Ind.; and Niles, Stevensville and St. Joseph, Mich.