Martin Out at A&P
After nearly three and a half years, Sam Martin is out as CEO of the Atlantic & Pacific Tea Co.
The grocer has faced financial woes for years, and Martin's departure signals the latest chapter in the storied history of the once mighty Atlantic & Pacific Tea Co. In December 2010, the Montvale, N.J.-based chain filed for Chapter 11 bankruptcy protection and emerged a little more than a year later with the financial backing of the Yucaipa Cos.
In a tersely worded statement on the management shakeup, A&P noted it had "made tremendous headway" since Greg Mays' appointment as executive chairman more than a year ago, and that Mays would continue in that role. A&P added: "At the appropriate time in the company's 2014 planning process, a new chief executive officer will be identified."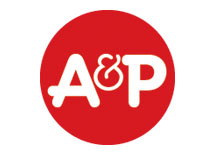 There was no indication of what Martin's post-A&P plans would be. He joined the company in July 2010 from OfficeMax, succeeding Rob Marshall as CEO and promising to "quickly execute on the opportunities for improving our performance in the near term and … put the company on a solid foundation for the future."
In March of last year, the company contracted to sell its real estate interests in what was described as "a few non-core store locations." According to A&P at the time, "The pending deals are a combination of leasehold sales and sale-leaseback transactions that are expected to generate proceeds for the company in excess of $130 million." This move followed closures of three underperforming Super Fresh stores in the Philadelphia area and publicly mulling the sale of The Food Emporium chain.
This past September, the chain closed three underperforming New Jersey stores, including one in the longtime food desert of Camden.
At present, A&P operates more than 300 stores under the A&P, Food Basics, The Food Emporium, Pathmark, Super Fresh and Waldbaum's banners in six northeastern states.
See related PG Aisle Chatter blog post by Bridget Goldschmidt here.