Mark Verdi to Lead C&S as President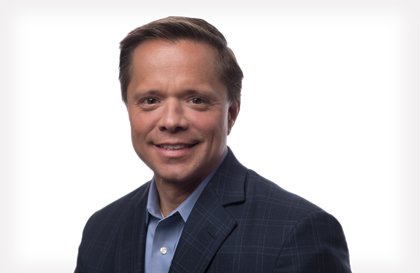 C&S Wholesale Grocers Inc. has named Mark Verdi to the newly created position of president at the Keene, N.H.-based company, where he is expected to take operations to "a new level."
Effective March 1, Verdi joins C&S from Bain Capital, where he is a managing director and co-head of the private investment firm's Global Portfolio Group, which works with the management teams of the businesses it owns to define and execute growth strategies and enhance their operations.
"Mark Verdi is a great addition to our management team who brings world class leadership and management skills and has a proven track record of strengthening teams and improving operations at large, fast-growing companies and global brands," said Rick Cohen, chairman and CEO of C&S, which was PG's 2013 Wholesaler of the Year. "I have gotten to know Mark well over the last two years, and am confident he will take our strategic execution and day-to-day operations to a new level as we continue to accelerate our growth, deliver exceptional service and value to our customers, and create rewarding career opportunities for our employees." 
Leveraging a Career in Finance
Before joining Bain Capital in 2004, Verdi, a Vermont native, led the Financial Services Business Transformation Group at IBM Global Services, and was a member of the leadership team that spearheaded the acquisition and integration of the consulting arm of PriceWaterhouseCoopers into IBM. From 1996 to 2001, Verdi was senior VP of finance and operations of Mainspring Inc., a publicly held strategy consulting firm. He started his career at Price Waterhouse in 1988.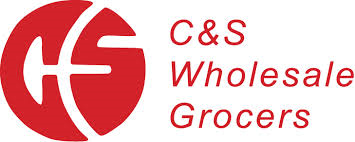 Moving forward, Cohen will focus primarily on driving strategy and innovation, and on finding new ways to grow and provide extraordinary service to the entire C&S family of customers.
"I am delighted to partner with Rick and the management team of this extraordinarily successful company at an exciting time in its development," Verdi said. "I have spent most of my career working with management teams across a variety of industries to execute growth strategies and improve operational excellence. I am excited to be a part of C&S as I wanted my next career chapter to be a leadership role in a growing company that has great opportunities ahead. And, this is in many ways a homecoming as my family is elated to return to the area where we grew up."
C&S Wholesale Grocers is the country's largest food wholesaler and, according to Forbes, the 12th largest privately held company in the United States. The company distributes food to supermarkets, retail stores and military bases across the country, some 4,000 stores from more than 50 locations in 14 states. Its customers include Stop & Shop, Giant of Carlisle, Giant of Landover, Bi-Lo/Winn Dixie, A&P, Kroger, Safeway, Target and Whole Foods.