A Lot to Smile About at Little Debbie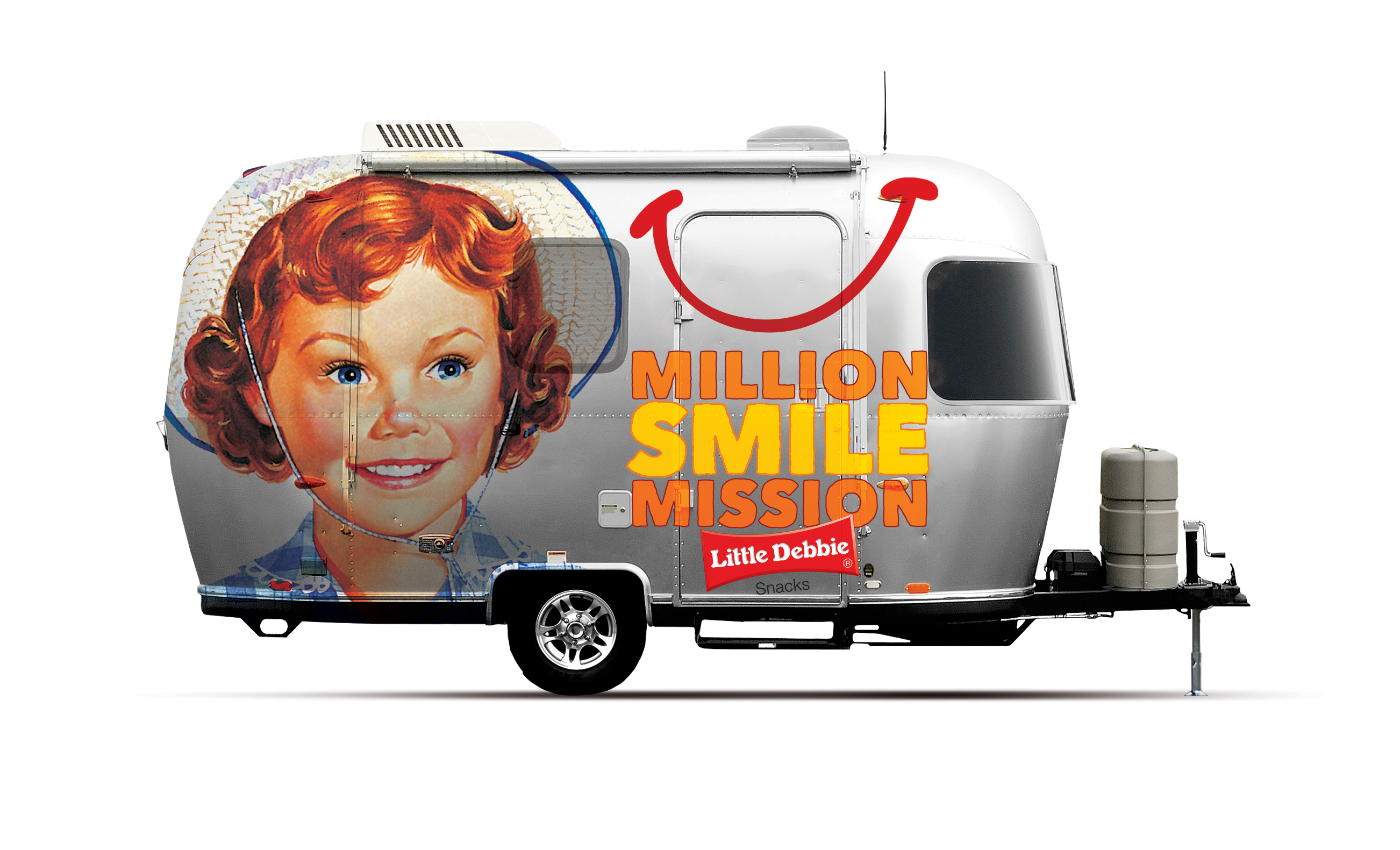 Snack cakes are great reasons to smile -- at least that's what Little Debbie is hoping as it embarks on its Million Smile Mission Tour. During the just-begun eight-month odyssey, the Collegedale, Tenn.-based company will give away hundreds of prizes, among them seasonal treats, digital cameras and even a 16-foot 2011 Airstream Sport travel trailer.
The snack cake maker is also encouraging 1 million people to smile for the camera and upload the resulting images to littledebbie.com or facebook.com/littledebbie to become part of the national Little Debbie photo mosaic portrait.
The Smile Squad will roam the United States in the trailer, making stops at more than a dozen cities to take pictures at Smile Station photo booths for the mosaic, display its unique ride and share snacks. Autumn tour stops include New York, Philadelphia, and Burlington, Vt. In the spring, the tour will move to the West Coast.
Fans who enter the Little Debbie Million Smile Mission have the chance to win the grand prize of the official Million Smile Mission Tour Travel Trailer that's now traveling the country. Valued at over $34,000, the lightweight, fuel-efficient vehicle has own lights, water, shower and fuel for cooking. Monthly winners will receive digital cameras, printers, digital picture frames or gift cards, and one instant daily winner will get sampler cases of seasonal Little Debbie snacks.