Little Lady Takes Deli Pizza Upscale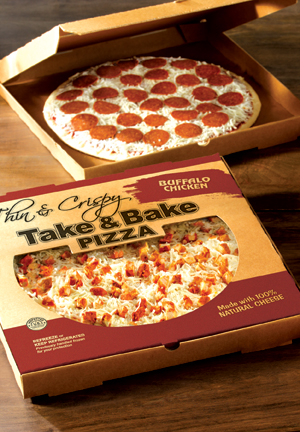 It's a merchandising challenge: to provide consumers with products they love, with a distinctive twist. When it comes to pizza, Little Lady Foods has launched a new Thin & Crispy Take and Bake Pizza for in-store deli programs, billed as an upscale, unique pizza.
The new variety features a thin crust with a crunchy panko breadcrumb on the bottom (courtesy of a stone-firing process) and bold sauces, both of which seem to be in demand among today's pizza eaters. Toppings, too, reflect today's beyond-plain tastes, with varieties including a Buffalo Chicken, Philly Cheesesteak and Four Cheese, among others.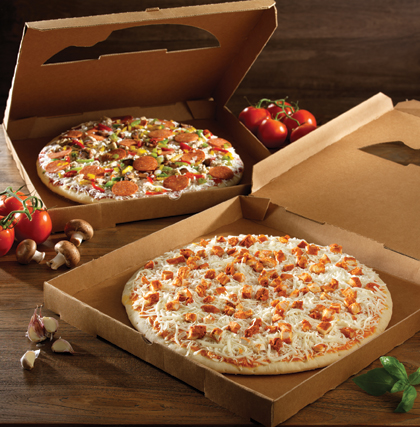 Lynn Waldman, director of R&D for Little Lady Foods, says that the new pizzas have been tested and measured in the marketplace to help ensure that they resonate among deli shoppers looking for the familiarity of pizza but with a little something extra. "Thin crust is the fastest growing segment of the restaurant and retail market. With our pizza, we have created an on-trend, thinner version than is typical in deli's today," Waldman explains.
The new Thin & Crispy pizzas can be customized in round or square shapes and merchandised as slices or full pies. The products are sent to delis pre-packaged.