Kroger Ups 3 in Merchandising, Branding, Marketing, Divisional Leadership Roles
Get great content like this right in your inbox.
Subscribe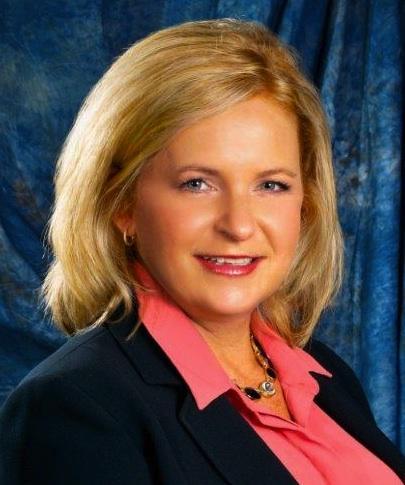 The Kroger Co. has promoted three executives: Ralphs President Valerie Jabbar, who will be the corporate GVP of merchandising; Our Brands VP Gil Phipps, who will be VP of branding, marketing and Our Brands; and Columbus Division President Mike Murphy, who will be president of Ralphs.
Valerie Jabbar
Jabbar, who will begin her new role Sept. 1, began her Kroger career in 1987 as a clerk in the Fry's division, eventually moving into such leadership roles as assistant store director, category manager, drug/general merchandise coordinator, corporate seasonal manager, director of drug/general merchandise and district manager. In 2012, she moved to the Mid-Atlantic division as VP of merchandising before joining Ralphs in 2013 as VP of merchandising. She embarked on her current role in July 2016.
"Valerie brings a wealth of knowledge, experience and insight to this role," said Mike Donnelly, Kroger's EVP and COO. "As we continue the work of Restock Kroger, her ability to lead and deliver for our associates and customers will continue to transform our business."
Along with being president of the Food Industries Circle, Jabbar is a board member with the Western Association of Food Chains and food industry executive in residence at the University of South Carolina Marshall School of Business. She is a mentor for emerging leaders through the Ralphs division's women's associate resource group and was honored as a Rising Star by Progressive Grocer at its 2012 Top Women in Grocery Awards.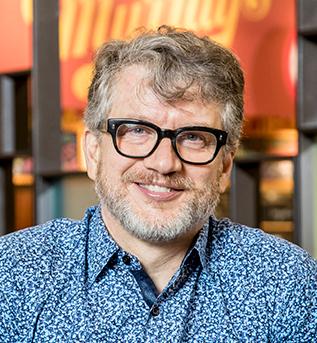 Gil Phipps
Phipps, who will begin his new role Aug. 15, joined Kroger in 2012 to lead the transformation of its private label program by evolving existing brands and introducing new ones that resonate with shoppers. Through elevating recipes and product formulations, inserting personality into packaging, and more, he has increased customer loyalty and driven record Our Brands sales growth.
In fact, if the Our Brands division were an individual CPG company, it would rank No. 138 on the Fortune 500 list, Kroger noted. Phipps was also instrumental in introducing Simple Truth, now the largest natural and organic brand in America, with more than $2 billion in annual sales.
"We are fundamentally changing how we market to, and engage with, our customers, and Gil is the perfect talent – a personality full of creativity, imagination and fun who loves food and new meal experiences – to lead the way," said Stuart Aitken, Kroger GVP and CEO of 84.51°. "Kroger's new marketing approach is more engaging, cross-functional, data-driven, and customer-led in support of Restock Kroger."
Phipps' grocery career spans more than three decades, beginning in 1987 at Fresh Plus Grocery, in Austin, Texas, as a store director. He also has been brand manager for Guiltless Gourmet, held brand marketing roles at both Michael Angelo's Gourmet Foods and Hormel Foods, and even at H-E-B, where he became a brand manager in 2001 before earning several promotions that ended with his leading the Texas grocer's private label program.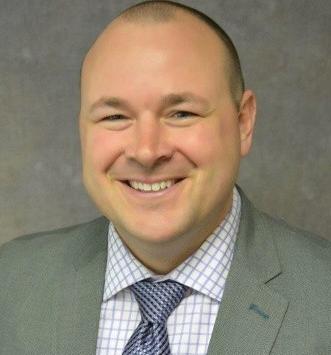 Mike Murphy
Murphy joined Kroger in 1999 as an accountant in the company's auditing department in Cincinnati, moving to finance in 2001 and then drug/general merchandise to manage financial reporting and analysis. In 2004, he completed the management development program in the Cincinnati/Dayton division.
In 2005, Murphy became category manager for drug/general merchandise and personal care, moving two years later to the Central division in Indiana, where he was assistant merchandiser for both drug/general merchandise and grocery. He became a grocery merchandiser in Kroger's Louisville division in 2011, moving up to district manager in 2014. He then settled into the role of VP of merchandising at the Columbus division in 2016 before entering his current role the following year.
"Mike is a dynamic leader who brings great passion to our business," said Donnelly "His strong commitment to our purpose and promise, and extensive grocery retail experience, make him a great asset to our Ralphs division."
Cincinnati-based Kroger Co. operates 2,800 retail food stores under a variety of banner names, as well as a seamless digital shopping platform. The company is No. 2 on Progressive Grocer's 2018 Super 50 list of the top grocers in the United States.