Kroger Reaches Pension Deal With Teamsters
Get great content like this right in your inbox.
Subscribe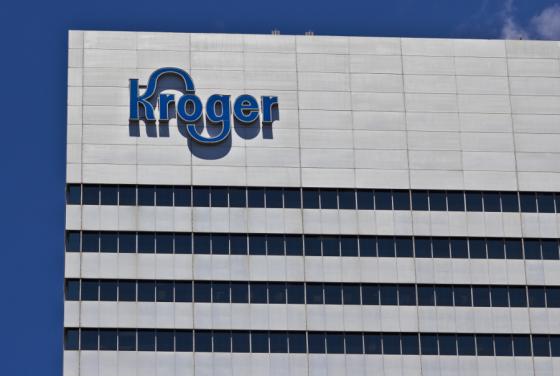 The Kroger Co. and the International Brotherhood of Teamsters (IBT) have reached a new labor agreement that provides for Kroger's withdrawal from the Central States Pension Fund.
The agreement covers about 1,800 associates represented by the IBT at three distribution centers and two dairy manufacturing facilities operated by Kroger.

Kroger and IBT have been working together for several years on a plan to protect the pensions of Kroger associates at these facilities, who are participants in the Central States Pension Fund, which is expected to become insolvent in 2025.  

The retailer and the union have established a new fund, called the International Brotherhood of Teamsters Consolidated Pension Fund, that is designed to provide Kroger associates with a secure pension.
"This is a good agreement for our current associates and our company. It provides our current associates security for their future retirement and the company financial certainty regarding this important investment in our associates," said Mike Schlotman, Kroger's EVP and CFO.
Included in this agreement are current Kroger associates/IBT members working at facilities in Hutchinson and Goddard, Kan.; Houston; Memphis; Indianapolis; and Livonia, Mich.  In February, Roundy's associates working at a distribution center in Oconomowoc, Wis., ratified the same agreement.  
Kroger's withdrawal from the Central States Pension Fund was effective Dec. 10. Kroger's withdrawal doesn't require the approval of Central States. Kroger will make payments to Central States to fulfill its withdrawal liability obligation.
Under the ratified agreement, the benefits current associates have earned as participants of Central States will be protected as follows:
The new IBT pension fund will make up benefits that are reduced by Central States as a result of Kroger's withdrawal.

Should Central States become insolvent and benefits are reduced, the IBT Consolidated Pension Fund will restore benefit reductions above the level guaranteed by the Pension Benefit Guaranty Corp. (PBGC).

Moving forward, current associates also will begin earning a new pension benefit through a formula negotiated by Kroger and the IBT, and ratified by members.
"Given the uncertain future of Central States and the potential adverse impact on our members, the National Committee felt the move to the IBT Consolidated Plan will ensure they have a stable and reliable retirement benefit in the future," said Steve Vairma, Teamsters VP.
In 2015, Kroger and the Washington, D.C.-based IBT negotiated, and members ratified, an agreement that would have transferred Kroger associates and retirees from Central States to the new IBT fund.  This transfer required the approval of Central States, whose trustees have not agreed to the transfer. This led Kroger and the IBT to negotiate an agreement providing for Kroger's withdrawal from Central States, while preserving the possibility of a transfer.

Cincinnati-based Kroger's 453,000 associates operate 2,793 retail food stores and 38 food production plants in the United States.