Kraft Split Complete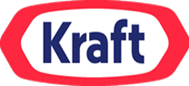 Tony Vernon, CEO of Kraft Foods Group Inc. on Tuesday morning joined employees in the company's Northfield, Ill., headquarters to ring the opening bell of the NASDAQ stock market and kick off the new food and beverage company's first day of trading as an independent company.
The spin-off, completed Monday, created two new companies: Kraft Foods Group, which includes the North American grocery business of the former Kraft Foods Inc. and such brands as Oscar Mayer, Planters, Maxwell House and Jell-O; and Mondelez International Inc., a global snack business that will market iconic brands such as Nabisco, Oreo, Cadbury, Ritz and Tang.
"Today is the beginning of a great new company, a totally new Kraft, one with the spirit of a startup and the soul of a powerhouse," Vernon said. "We are proud of our rich history and deeply passionate about Kraft's future. We see this as an opportunity to build something extraordinary, to create a renaissance in the North American food and beverage industry."

Vernon was joined on the opening bell stage by American and Canadian employees representing teams from manufacturing, transportation, sales, finance, R&D and marketing. "Our strength is in our people," he said. "We are 25,000 strong and together we will make the new Kraft."
Ten of the company's brands achieved sales of $500 million or more in 2011, while an additional 17 brands posted sales of $100 million or more last year. Approximately 80 percent of Kraft Foods Group's revenue comes from categories in which the company holds the No. 1 or No. 2 market position.
Concurrent with the spin-off, Kraft Foods Inc. changed its name to Mondelez International Inc.  Mondelez will trade on the NASDAQ under the ticker symbol MDLZ, while Kraft Foods Group will trade under KRFT; the ticker symbol KFT has been retired.
Mondelez International comprises the global snacking and food brands of the former Kraft Foods Inc., with annual revenue of approximately $36 billion and operations in more than 80 countries.