Kirstie Alley Acts With Poise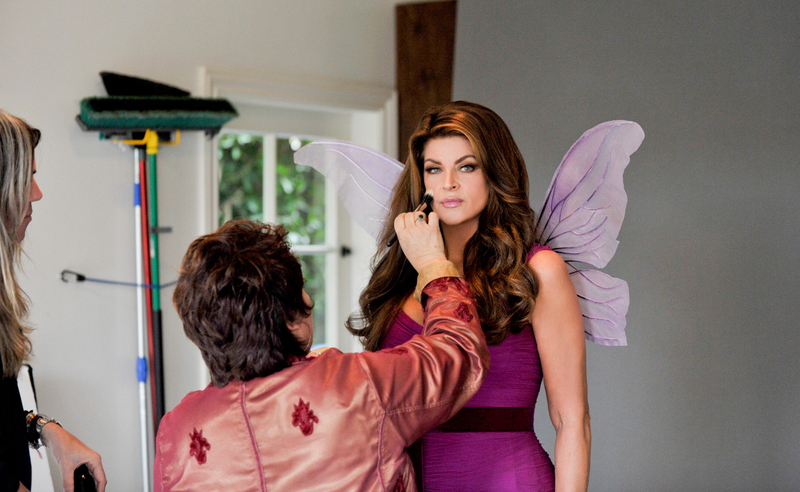 Poise has recruited actress Kirstie Alley to personify the Poise Fairy, with the aim of removing the stigma associated with light bladder leakage (LBL) -- a condition that affects one in three women -- while informing them of a solution. Although Alley doesn't have LBL, she's assumed the comic role to help raise women's awareness of the condition.
To help protect against LBL, many women use feminine care pads rather than Poise pads and liners that are specifically designed for the condition. In the new television ads and an online video, however, Alley in her guise as the Poise Fairy demonstrates to women with LBL that the product line can help them stay fresh and dry. LBL can be triggered simply by laughing, sneezing or exercising.
Other poise celebrity  spokeswomen have included Whoopi Goldberg and reality star, Kris Jenner, who have taken on the roles of "Great Women in History," among them Cleopatra, the Statue of Liberty and Rosie the Riveter, to help bring LBL out of the shadows.
"We have seen a tremendous response from women when using a light-hearted approach to this topic," said Rebecca Dunphey, Poise brand director at Dallas-based Kimberly-Clark Corp. "It's our hope that with the Poise Fairy, we will continue to help women with LBL feel more confident."
Women can visit the Poise website for a free sample. The market leader in LBL protection products for women, the product line come in three forms (liners, ultra-thins and pads) and five absorbencies, with such custom product features as longer length and wings.