Kelley to Lead Marsh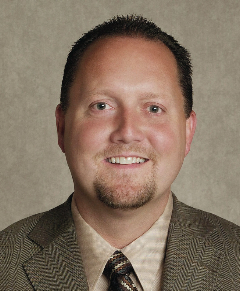 Joseph M. Kelley has been named chairman, CEO and president of Marsh Supermarkets Inc., the Indianapolis-based grocer announced.
"I am honored by this opportunity to lead Marsh, a company that is clearly on the right path toward providing customers with the best grocery shopping experience possible," Kelley said. "That progress has been made possible by the hard work and dedication of a great group of people, the Marsh associates. What I look forward to the most is meeting and interacting with all of my new teammates and thanking them for what they have accomplished."
Kelly succeeds Frank Lazaran, who stepped down at the end of April. Marsh parent Sun Capital Partners announced it had hired a successor at the time of Lazaran's resignation, but did not publicly release its selection.
Kelley comes to Marsh from Price Chopper Supermarkets, where he served as executive vice president. Prior to that, he held senior executive positions at A&P, Bozzuto's Inc. and Adams Hometown Markets.
"Joe is an outstanding senior executive who brings 25 years of successful experience in supermarket sales, merchandising and marketing to his new role," said Scott King, Sun Capital Partners senior managing director. "We are delighted he has joined the Marsh team, and look forward to his leadership and contributions to the company's progress and continued focus on serving customers well."
Hired to turn around the company after its sale by the Marsh family to Boca Raton, Fla.-based Sun Capital Partners in September 2006, Lazaran stepped down to return to southern California to spend more time tending to family matters, since the death of his father last summer.
Under Sun's ownership and Lazaran's watch, Marsh closed a dozen stores, reduced its headquarters staff by more than 30 percent and rebranded many of its stores, a strategy the company said is based on an increasing need to better position many of Marsh's smaller and more traditional facilities with offerings and services consistent with consumer preferences in these store's trading areas.
For more details, read PG's exclusive interview with Frank Lazaran from our August 2010 issue.
Marsh operates 78 Marsh stores, 3 O'Malia's Supermarkets and 16 MainStreet Markets in Indiana and Ohio, with 40 Indiana pharmacy locations.