Jim Kowalski Dies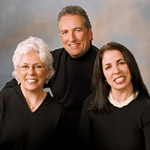 Jim Kowalski, founder of Twin Cities-based Kowalski's Markets, died Thursday while on a fishing trip in Canada. He was 67.
Local authorities in Canada cited by the Minneapolis Star-Tribune said Kowalski was standing on the float of a small plane on a northern Ontario lake when he lost his balance and fell into the propeller and was killed. Kowalski was standing outside the Cessna amphibian plane as it neared the shoreline on Dee Dee Lake, about 20 miles south of the town of Red Lake, police told the Star-Tribune.
Honored as PG's 2011 Outstanding Community-based Retailer, Kowalski's Markets has been a paragon of regional retailing excellence in the Twin Cities area for nearly three decades.
"It's obvious that family and community are foremost on the minds of the Kowalski family," PG Editor-in-Chief Jim Dudlicek wrote at the time. "Chatting with founders and owners Jim and Mary Anne Kowalski, and their daughter and COO, Kris Kowalski Christiansen (pictured above), you soon realize these folks are truly connected to their stores. By offering smaller over bigger, experience over novelty, Kowalski's has thrived in a highly competitive market by securing fierce customer loyalty."
Having firmly established the nine-store chain's primary differentiation points from the big guys with a stellar reputation for quality and service, great facilities, high-quality perishables and outstanding merchandising, Jim Kowalski described a "bigger obligation to the greater world than merely being a good business partner."
Inspired by an obligation "to a whole that needs to stay true to the common good, rather than merely meet individual needs and interests," Kowalski's family organization has "found a more transcendent purpose to people's daily work, which translates to great service not only to themselves, but to customers and the community as well."
In March 1986, Jim and Mary Anne Kowalski purchased a Red Owl Country Store in White Bear Lake, Minn., and converted it to a Kowalski's Market. Faced with competition from large chains and warehouse stores on the horizon, they began the long process of differentiating their stores from the discounters by adding value to the shopping experience.
A central bakery facility was added in 1991 that could supply their stores with fresh bakery products at a great value. In 1993, the Kowalskis built a franchised Cub Foods store in White Bear Township that would assure purchasing power throughout all of their stores. Though the couple knew they could never differentiate themselves in the grocery aisle, Kowalski's was becoming known as the store where shoppers could find unusual or new products.
In August 2000, the Kowalskis' vision for what a grocery store could be was unveiled in Woodbury, Minn.: the first Kowalski's Market built from the ground up. Designed to look like a European village, it featured a glass-walled bakery oven, three restaurant concepts, a department store-quality gift shop, an educational and meeting area, a full-service JUUT Salon Spa, and a Natural Path department offering organic and natural foods and homeopathic remedies.
In April 2002, the Kowalskis acquired GJ's Supervalu, a small chain in the Minneapolis area, and remodeled the stores to mimic their signature theme. In February 2004, Kowalski's Markets expanded to the Minneapolis suburbs with the acquisition of Driskill's New Market in Eden Prairie; remodeling was completed the following November. In June 2005, the Kowalskis opened a market in Stillwater/Oak Park Heights. The most recent market was added in November 2008 in Eagan, bringing the total to nine Kowalski's Markets in the St. Paul-Minneapolis area.
Jim and Mary Anne Kowalski have both received industry honors, Jim as Minnesota Grocer of the Year and Mary Anne as the National Grocers Association Woman of the Year. But they consider their real accomplishments to be building lasting relationships with customers and employees.