Jewel Reopens State Street Store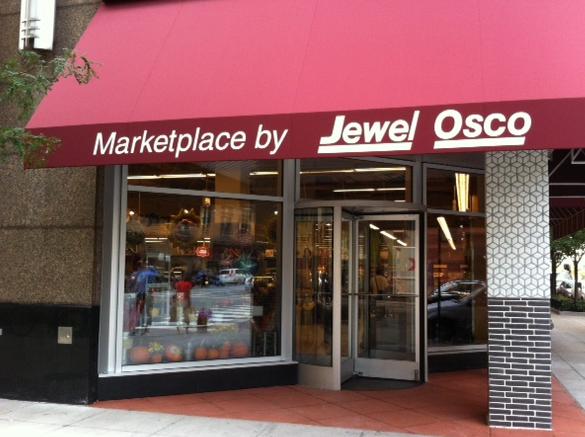 Jewel-Osco will celebrate the remodel and grand re-opening of its Ohio & State location at 550 N. State St. in Chicago with a ribbon-cutting ceremony on Wednesday.
The newly revamped store in Chicago's River North neighborhood was designed to offer customers a new experience in fresh products, including an expanded variety of the freshest produce and top-quality meat and seafood. The new format also provides a comfortable shopping experience with a focus on delivering premium customer service. The store's entrance was also converted from a side door to a corner turnstile, allowing easier access to customers.
"Jewel-Osco is committed to delivering a shopping experience that exceeds the expectations of our local customers," said Jewel-Osco President William Emmons. "The redesigned Ohio & State location brings a reinvigorated look to our customers, while offering a fresh, new feel to their shopping experience, and it also brought many new jobs to downtown Chicago. We look forward to continuing to provide our neighbors with fresh, quality products and outstanding service they expect from Jewel-Osco."
Virtually every department received a fresh update in this remodel. Equipped with a new self-service salad bar, the produce department includes a new juice bar, expanded cut fruit section, freshly made guacamole and new earth-tone flooring. The bakery offers fruit tarts, truffles, Eli's cheesecakes, fudge brownies and a wide variety of other treats. With an expanded prepared hot and cold food section, the deli is equipped with a carving station and offers Dietz & Watson premium sandwiches and wraps made fresh every day. The refreshed meat and seafood department includes hand-trimmed as well as natural and antibiotic-free chicken and fresh seafood that can be seasoned and steamed for no additional charge. The liquor department now offers an expanded selection of craft beers.
In honor of the grand reopening and 11 years of operating at Ohio & State, Jewel-Osco will make donations to two local organizations and a grammar school in the community. The company will recognize Catholic Charities by donating $5,000 to support its wide range of nutrition programs, which could include its 11 emergency assistance food pantries across Cook and Lake Counties, its summer Mobile food program that provides healthy meals for more than 8,000 children every day and its evening supper program which serves hundreds every day who would otherwise go hungry.
Metropolitan Family Services also will receive $5,000 to support its community schools programs, which provide a variety of educational, cultural and life development skills for youth. Jewel-Osco also will donate $500 to the Franklin Fine Arts Center.
Jewel-Osco expects further grand re-openings in the coming months, with at least 25 remodels in the works throughout the greater Chicago area.
Established in 1899, Jewel-Osco, owned by New Albertsons Inc., operates 176 stores in Illinois, Indiana and Iowa.