Industry Vet Bows New Save-a-Lot in West Union, SC
Dwayne Goodwin, president and CEO of The Goodwin Group Holdings, LLC and grocery executive for 24 years, has opened his first licensed Save-A-Lot food store in West Union, S.C. to serve budget-conscious, value-seeking families in the area.
Goodwin's store, located in a former Winn Dixie building, employs approximately 30 full-time and part-time associates. "Save-A-Lot is committed to building stores in neighborhoods that want convenience and access to fresh, nutritious food at a great low price," said Goodwin.
Nationally, St. Louis-based Save-A-Lot operates more than 1,200 extreme value, limited assortment grocery stores in 39 states with licensed retailers, like Goodwin, operating approximately 75 percent of the stores. The limited assortment format means that stores carry only the most frequently purchased grocery items, plus USDA-inspected meats and farm-fresh fruits and vegetables.
Having strategically located across the U.S. combined with
This limited assortment model, along with the format's smaller stores, power buying, strong operational efficiencies, and 15 strategically-located distribution centers allows Save-A-Lot to offer savings of up to 40 percent compared to conventional grocery stores without asking shoppers to sacrifice quality.
A Family Tradition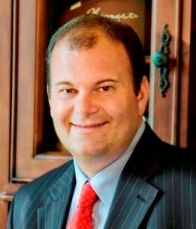 The grocery business has been in Goodwin's blood for many years. As a young child he would accompany his dad, who supervised stores for the Red Food chain in Tennessee.
"I remember I would go with my dad on the weekends, and I loved it from a very young age," recalled Goodwin. "My dad would start talking to a store manager and I would head off to the dairy department and start conditioning the store. There was only one problem. The department only looked great from the floor up about four feet because that is the only sections of the case I could reach."
Goodwin's family even has a grocery store museum on their farm in Lynchburg, Tenn. The museum displays the history of the industry and has mostly items stocked from the thirties and forties.
Goodwin began his career 24 years ago with Red Food stores in Chattanooga as a bagger, and quickly progressed to manage his first store and accomplishing many jobs within the company and then Bi-Lo, LLC which purchased the Red Food chain. Bi-Lo moved Goodwin to its headquarters city of Greenville, S.C. where he served in multiple roles, most recently as a VP in operations for the last nine years before deciding to step out on his own in 2010.
Goodwin's vision is built on people first, and selling groceries, second. He personally spends a great deal of time selecting employees (The West Union store had more than 850 applicants apply for positions) as well as community engagement.
"I believe there are several components to our business model that are positive attributes to a successful business," added Goodwin. "The amount of vacant real estate and the opportunity to revitalize these properties and create additional jobs as well as lower prices on groceries in a tough economy is a win for every community we can support."