10/10/2018
IGA Coca-Cola Institute Wins Excellence Award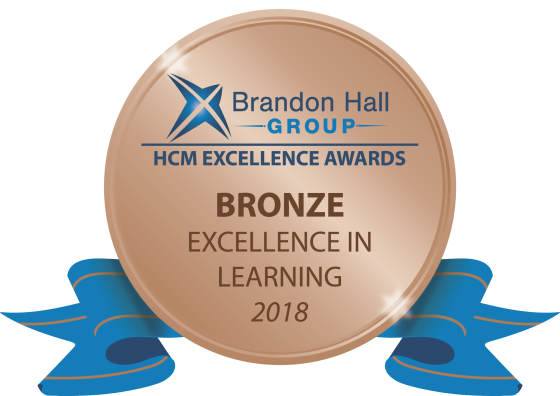 IGA Coca-Cola Institute has won the Brandon Hall Group Bronze Award for excellence in the best unique or innovative learning and development program category, which honors institutions with a workplace-learning program that produces positive organizational outcomes in an innovative way.
The Chicago-based institute provides learning resources for food retailers worldwide. As an educational organization, it serves more than 10,000 businesses with blended training programs that include 170 industry-specific online courses divided into eight libraries. The institute also provides retailers and associations with their own branded online corporate universities.
"Excellence Award winners personify innovation that drives business results. Our winners embrace the future and embrace change and the challenges that go with it," said Rachel Cooke, COO of Delray Beach, Fla.-based research and analyst firm Brandon Hall Group and head of the awards program. "It is amazing in reviewing these entries how organizations — both large and small — work across functions to make human capital management a valuable asset that enables business success."
Among hundreds of applicants from around the world, the institute and other winning organizations were judged the best of the best in developing and deploying programs, strategies, modalities, processes, systems and tools that have achieved measurable and impactful business results.