Hy-Vee Offers Benefits to Part-Time Employees
Get great content like this right in your inbox.
Subscribe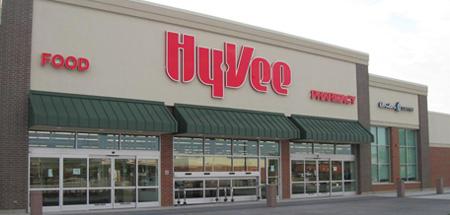 Midwestern grocery chain Hy-Vee Inc. is offering a new benefits program for its part-time employees.
The first of its kind in the retail industry, the program offers 11 elective benefit options to more than 58,000 part-time Hy-Vee employees. Any part-time employee 19 years and older is eligible for the program, which also covers spouses and dependents. Elective benefit options include health; dental; short-term disability; vision; group life; accident; critical illness; hospital indemnity; individual life and disability; auto, homeowners and renters; and pet insurance.
"Our people are the key to our success. We developed the new part-time employee benefits program with the goal of giving Hy-Vee a competitive advantage in the recruiting and retention efforts of our part-time employees," said Sheila Laing, Hy-Vee's chief administrative officer and executive vice president. "Benefits are an important component to the health and satisfaction of our employees. This program is unique in our industry and differentiates us from other retailers, while improving the lives of our employees."
Hy-Vee and its subsidiary, Midwest Heritage, are offering this program in conjunction with Connecture, a web-based platform for health insurance distribution.
Part-time Hy-Vee employees have the opportunity to shop for comprehensive medical insurance options alongside a new package of affordable group benefits through an online portal. The portal, Hy-Vee Part-time Smart Choices Marketplace, is an intuitive platform developed by Connecture that uses smart features to help employees choose the best elective benefits for their individual needs.
"Connecture's technology is a game-changer when it comes to assisting employees in making informed benefit choices," said Jeff Surges, Connecture president and CEO. "Collaborating with Hy-Vee makes perfect sense as our platform complements their charge to reshape the way benefits are delivered in their industry. Our hope is that Hy-Vee will serve as a model for other companies, and inspire them to bring similar programs to life."
Hy-Vee and Midwest Heritage worked collaboratively to identify the diverse benefit needs of part-time Hy-Vee employees. One of the avenues utilized to determine need was a company-wide survey, which indicated 80 percent of part-time employees considered benefits a key component when choosing a part-time position.
"We have a large population of employees who benefit from these elective offerings," said Michael O'Donnell, Midwest Heritage SVP. "We quickly recognized that communicating benefit options to 58,000 people would take an intuitive, user-friendly platform. This is why we partnered with Connecture to offer the Smart Choices Marketplace, to ensure we could communicate with and meet the diverse insurance needs of our part-time employees and their families."
The new benefits program offers affordable medical insurance options, for as little as $200 a month, depending on electives and coverage type. Midwest Heritage plans to partner with Connecture to provide similar offerings to employers interested in expanding benefits for their part-time employees.
Progressive Grocer's 2017 Retailer of the Year, West Des Moines, Iowa-based Hy-Vee Inc. is an employee-owned corporation operating more than 245 retail stores across eight Midwestern states with sales of $10 billion annually.