How Grocers Can Leverage Occasions to Foster Deep Customer Relationships
Get great content like this right in your inbox.
Subscribe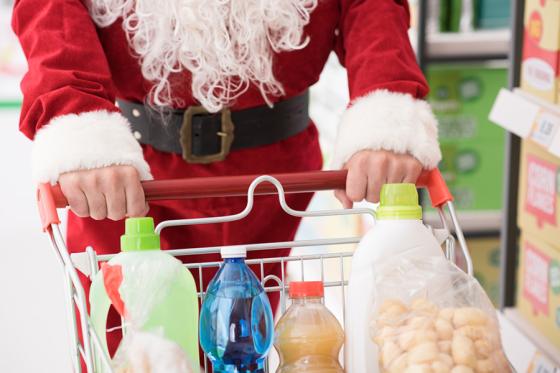 Even amid the disruptive influence of online shopping, the in-store supermarket experience remains a key touchpoint in the lives of shoppers.
The grocer's presence in the community is a case study in long-term loyalty constructed through emotional attachment and dependable service. Despite having more online resources at their disposal, customers are still eager for offline store experiences that can satisfy individual goals while providing face-to-face value.
In the new "Occasion-Based Marketing Debrief" report from business intelligence service PSFK, researchers found that retailers can leverage a range of holidays and occasions —small and personal, large and social — as part of a multitiered strategy for generating long-term loyalty and authentic brand relationships.
Pop Culture and Sporting Events
Tapping into the mindset and needs of today's superfans is a great jumping-off point for supermarkets to position themselves as relevant retailers. From sports team loyalists to blockbuster film enthusiasts, these passionate individuals have a range of needs — both before their event and during the action.
Although many retailers create periodic aisles or merchandise sections for accessible selections — think of that ubiquitous Super Bowl aisle in early February — consider how your store can offer more valuable expertise alongside products. Educate consumers on the best products to purchase based on certain criteria — i.e, the host's needs, amount of people, dietary restrictions, etc. — using content-driven multichannel campaigns.
PSFK researchers found that another way supermarkets can engage fans is by integrating in-store games that encourage customers to rally, express support or "gamble" on teams or content. Allow shoppers to vote on the predicted outcome of a sports event or fictional plot. Prizes can either include curated product bundles — another way for a retailer to express its expertise — or coupons and gift certificates to guide customers back to the store's personalized path to purchase.
Days of Action
Today's consumers are also eager to lend a helping hand to support their community, but they're often overwhelmed by whom, how and where to assist. The grocer's community presence can guide these customers by sponsoring altruistic days of action, with activities that take place in the local neighborhood.
According to the analysts behind PSFK's "Occasion-Based Marketing Debrief," to make sure you're approaching humanitarian efforts in a thoughtful, considerate manner, start by polling customers on the local issues, hurdles and challenges present in their neighborhood. After identifying key local impact opportunities, avoid short-term or one-time philanthropic events; rather, ensure that initiatives create everlasting impact and help nurture a community through long-term, consistent events. Reward loyal volunteers or incentivize first-time signups with shopping discounts or gift cards.
Celebrations of Diversity
Grocers can also meet consumers' inclusive, diverse values by participating in celebrations of all kinds, from religious occasions like Ramadan to social celebrations like Pride Month. Whether it's catering appropriate foods or party samplers, or offering themed merchandise, grocers can enhance consumers' celebrations, prove themselves as worthy allies and decrease the pain points of participating in celebrations. Consider how these initiatives can coincide with community-building efforts to further your commitment.
Of course, this can be difficult ground to navigate in an authentic, respectful manner. Listen closely to your customer base, seek feedback, respect cultural taboos, and make customer ease a priority for campaigns that are authentic and successful.
Food is already a central component of many people's celebrations, so, by leveraging this new range of occasions beyond the major holidays, grocers can not only generate sales, but also further cement their position as an integral part of their shoppers' daily lives. As a result, supermarkets can nurture even more loyalty among their shoppers and position themselves as both a reliable source of products and a valuable lifestyle resource.