How Can Grocers Drive Alcohol Sales in an Ecommerce World?
Get great content like this right in your inbox.
Subscribe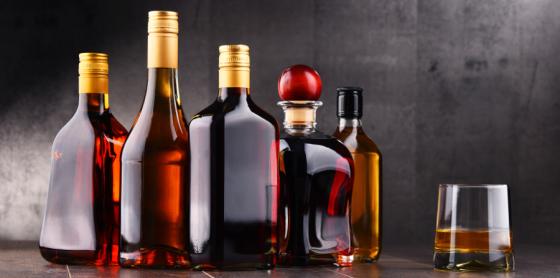 Something strange is happening when consumers move their grocery spending online: They don't buy alcohol.
In a brick-and-mortar supermarket, around 5 percent of consumer spending goes to alcohol, according to data from Progressive Grocer. When a consumer shops for groceries online, however, only 0.7 percent of every dollar goes to the alcohol aisle.
In other words, alcohol's share of grocery spending is 85 percent lower online than in brick-and-mortar stores.
If alcohol sales continue to underperform online and if online grocery sales grow as fast as analysts expect, then supermarkets could lose $3.9 billion in annual alcohol sales per year by 2022. That's an astounding turnaround, considering that between 2011 and 2016, alcohol was the fastest-growing category in grocery.
So what can retailers do to fix this problem?
Offer Alcohol Online
Many retailers just don't sell alcohol online, including Costco, which is the largest wine retailer in the U.S. Alcohol, of course, is more heavily regulated and requires more attention than other categories. In this hectic time of change, many retailers simply haven't settled down enough to focus on it. They should start soon.
Cross Promote Out-Of-Department
For supermarkets, every webpage and product search is a chance to collect promotional dollars from food and beverage companies. Due to tied-house laws, alcohol producers cannot pay retailers to feature their products. As a consequence, a consumer buying steak is shown a $3 steak sauce instead of a $30 cabernet. In this real-life example, promotional spending from a steak sauce brand won't offset the higher revenues and margins of wine.
Make It Easy To Find The Right Product
Without the ability to filter search results by price, variety, volume format and country-of-origin, many frustrated consumers will opt out of purchasing alcohol. Offering these filter criteria seems intuitive, but few retailers are giving consumers this opportunity.
Improve Product Pages
The typical product page on a supermarket website contains a stock photo and a very dull product description. Product pages should contain videos, tasting notes, third-party reviews, and food pairings. Most suppliers are eager to provide content and expertise. Retailers need to make it easier to do so.
If supermarkets can't offer consumers a better experience online, there are only two possible outcomes: Consumers buy their alcohol elsewhere, or they don't buy alcohol at all. For grocery retailers, neither is particularly desirable.