House-Autry Mills Goes Long for College Football Tailgaters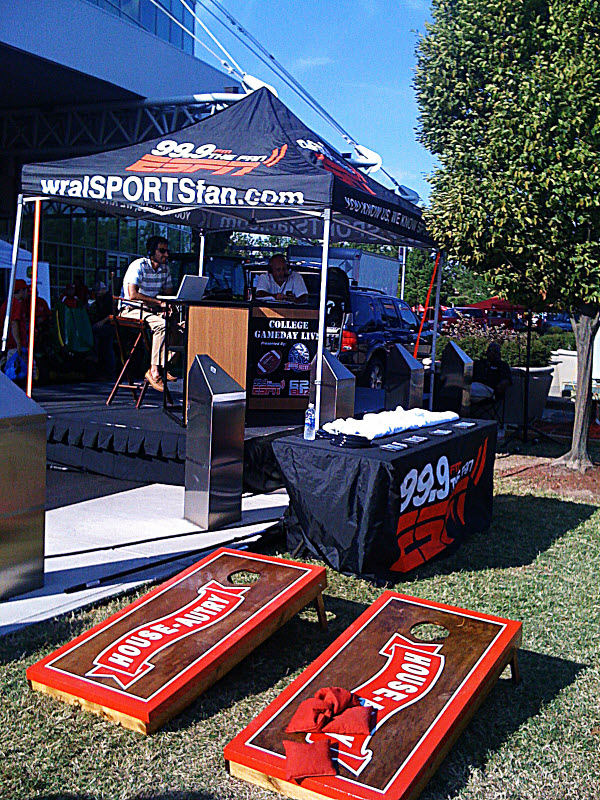 Since college football games and their attendant tailgate parties are big pastimes in the Carolinas, House-Autry Mills, a Four Oaks, N.C.-based producer of chicken and seafood breaders, corn meal, and hush puppy, biscuit and corn bread mixes that are available at grocery stores in 28 states, is making an innovative play to capture the dollars and taste buds of area sports fans.
The venerable company is sponsoring two college football radio road shows: ESPN College Game Day (a two-hour pregame broadcast on Raleigh-Durham radio stations 99 The Fan and 620 The Buzz) and the Southern Fried Football Tour, a pregame spinoff of the syndicated "Primetime with the Packman" radio show, which airs on stations across North Carolina and South Carolina. The two shows will travel to a combined 18 games across the Southeast, including the ACC Championship.
Show broadcasts will incorporate House-Autry through mobile billboards, T-shirt giveaways, product sampling, and time-honored tailgate fun in the form of corn-hole on House-Autry branded boards. The company's online promotion efforts include social networking, e-mail blasts, and advertising on espntriangle.com and southernfriedfootball.com. Additionally, to assist those who are assembling pregame picnics, House-Autry's website offers them the chance to up their game with plenty of tailgate recipes.
"This program is inspired by our brand's authenticity and our customers' enthusiasm," noted Keith Vines, VP of sales and marketing for House-Autry Mills, which will celebrate its 200th anniversary in 2012. "Our products have been the centerpiece of countless home-cooked meals throughout the years -- and the tailgating twist is a very timely and practical way to relate this brand to a popular pastime and introduce it to a new generation."