Hostess Reintroduces Classic Packaging, Flavor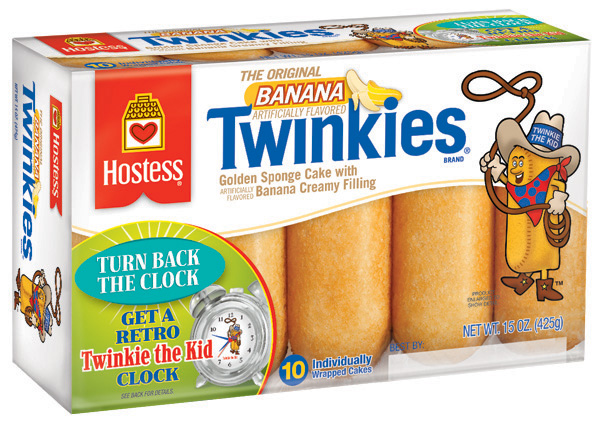 Iconic snack cake manufacturer Hostess has gone back in time – to the 1970s, to be exact -- with limited-edition retro packaging for its Chocolate CupCakes, Ding Dongs and Ho Hos lines, as well as temporarily resurrecting the original banana creme filling for its world-famous Twinkies.
Erstwhile brand mascots Captain CupCake, King Ding Dong, Twinkie the Kid and Happy Ho Ho appear on select Hostess packages that are available in stores throughout the United States through the end of April.
"Hostess set the standard for timeless treats that are loved from generation to generation," noted Amy Clark, director of snack marketing for Irving, Texas-based Hostess Brands Inc. "The 'old-school cool' packaging and retro recipe Twinkies celebrate the brand's amazing history and tap into the nostalgia consumers feel with every sweet bite."
As part of the same promotion, Hostess fans who mail in two UPC codes, along with $4.95 shipping and handling, through June 11 will receive a collectible classic Twinkie the Kid alarm clock. Consumers can visit www.hostesscakes.com/clock for details.