H-E-B Now Delivers Beer, Wine throughout Texas
Get great content like this right in your inbox.
Subscribe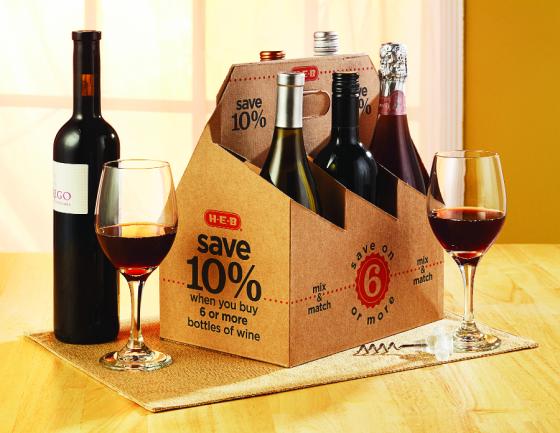 H-E-B is now bringing beer and wine to doorsteps throughout Texas exclusively via its stores, offering free delivery in 30 cities through Labor Day.
Launching first in the San Antonio, Austin, Corpus Christi and Houston areas, the service comes just in time for the Fourth of July holiday, offering H-E-B's entire selection of beer and wine at the same low prices found in-store, all with no order minimum. Claimed to be the largest craft beer and wine retailer in Texas, H-E-B offers award-winning wines from Texas and around the world, along with domestic, imported and craft beers from more than 100 Texas breweries. Microbrews, seasonal brews, cider and sake also are among the offerings.
"This new service truly delivers the best customer experience – a fast, convenient solution with the best selection at the everyday low price our customers expect," said Martin Otto, H-E-B COO. "H-E-B and Favor joined forces to support and accelerate our collective growth throughout Texas, and this is only the beginning of what's to come from our powerful partnership."
Customers can use the service by downloading the Favor mobile app and tapping the "H-E-B Beer & Wine" banner, or online at FavorDelivery.com. Selections vary by city, as each store is tailored to the neighborhood and customers it serves. Texas residents can browse featured selections curated by H-E-B's expert wine and beer team, or request custom beer and wine items.
H-E-B acquired Austin-based Favor in February, intending to help grow its online presence and complement its brick-and-mortar operations to provide a more comprehensive omnichannel solution. With the service, which operates separately from H-E-B, the grocer has access to best-in-class consumer-facing technology and the on-demand company's advanced delivery system. The retailer also leverages Favor's data-driven approach to collect valuable insights that will help create better customer experiences.
H-E-B has invested in technology and partnerships to enhance its ecommerce operations: Home delivery already is a key pillar through HEBtoYou; the grocer already offers customers the convenience of click-and-collect at more than 100 stores; and customers can order and ship products to 48 states and military bases worldwide via HEB.com.
San Antonio-based H-E-B operates 400 stores in Texas and Mexico, employing more than 109,000 associates. It took the No. 6 spot in Progressive Grocer's 2018 Super 50 list of the top grocers in the United States.