Grocery-Anchored Real Estate No Longer 'Safe Harbor': Industry Vet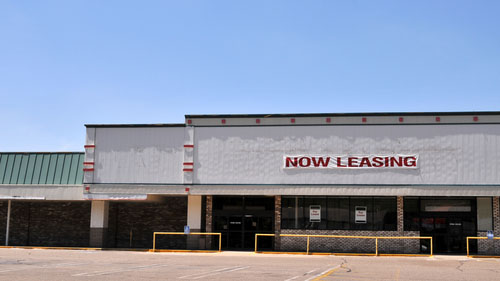 Conventional wisdom has it that grocery stores are a "safe harbor" for shopping centers, since "everybody has to eat," but that's not the case anymore, according to Joe McKeska, president of Melville, N.Y.-based Elkhorn Real Estate Partners, a division of Melville, N.Y.-based real estate firm A&G Realty Partners.
"For anyone who invests in grocery-anchored real estate … it is important to recognize that the calculus required to maximize returns and minimize risk has changed dramatically from the simpler times that prevailed in preceding decades," McKeska, a 25-year grocery vet who led real estate operations for Southeastern Grocers and Supervalu before forming Elkhorn, writes in the July/August issue of Real Estate Forum magazine.
In his column, McKeska noted Amazon's recent acquisition of Whole Foods, in addition to the growing consolidation and general disruption the grocery sector has experienced over the past few years.
McKeska counseled developers and investors to be more thoughtful and analytical about the types and nature of the grocery stores in their portfolios. He particularly recommended that investors pay close attention to the ways that different chains respond to such pressures. Significantly, many of the large, publicly traded U.S. chains aren't spending less capital overall, they're simply spending less on net new-store growth and focusing more on such items as developing ecommerce and digital capabilities, or renovating existing brick-and-mortar stores.
In the longer term, the grocery-anchored sector is apt to encounter many other changes, among them voice-activated and push-button retail; the rise of services like Instacart or Blue Apron; and the ongoing proliferation of such specialty channels as hard discount, ethnic, and natural/organic, McKeska observed.
"To keep pace with these tumultuous times, it is important for developers and investors to understand the market at multiple levels — macro, micro and everything in between," he wrote. "They need to 'ramp up their overall level of analysis' to make the right decisions about whether to buy, sell or hold."
In McKeska's opinion, the goal should be to create an integrated, data-driven pathway toward maximizing the value of all real estate assets and leases in the portfolio, with strategic portfolio reviews needing to occur much more often.
"Armed with deeper insights from the use of 'big data,' forward-thinking developers and investors can have more confidence as they seek to determine when and how to respond to the rapid changes taking place," he concluded. "This entails marrying well-defined strategy with grocery market and trade area dynamics and the possibilities and limitations that exist relative to any individual real estate asset, whether involving value-add, redevelopment, acquisition or disposition opportunities."