08/03/2018
Grocers in 5 More States to Offer Double Up Food Bucks Program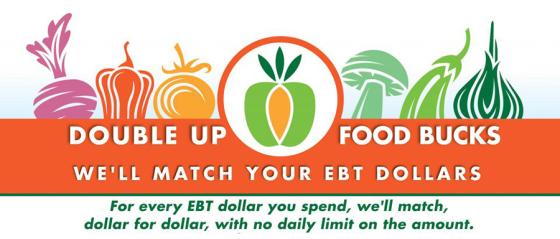 Fair Food Network has revealed $1.5 million in new federal aid to expand the Double Up Food Bucks produce incentive program to grocery stores in five states, where it will reach almost 1 million Supplemental Nutrition Assistance Program (SNAP) recipients. Produce incentives raise the value of SNAP when spent on fruits and vegetables, according to the nonprofit organization.
The funding will introduce Double Up Food Bucks at independent grocers in Alabama, Massachusetts, New Hampshire, New Jersey and Texas, as well as help grow fledgling farmers'-market networks in Alabama and Texas. Federal funds are matched by philanthropic as well as local public support.
"Bringing Double Up to grocery stores means more low-income families get more nutritious food grown by American farmers," said Oran Hesterman, CEO of Ann Arbor, Mich.-based Fair Food Network, creator of the Double Up model in 2009 in its home state, where five years later, SpartanNash became the first major supermarket chain to offer it. "These stores are anchors of healthy food access in their communities."
Fair Food Network was one of the first organizations to bring SNAP incentives to grocery stores. The new funding furthers the program's innovative features: In Alabama and New Jersey, for example, Double Up Food Bucks incentives will be integrated with pioneering SNAP online purchasing pilots, while other projects are focusing on farm-to-grocer links to ensure strong local and regional produce sourcing, a key part of the initiative model.
This year, Double Up Food Bucks will be present in 24 states, with many projects receiving support from USDA's Food Insecurity Nutrition Incentive (FINI) program established in the 2014 Farm Bill.