Grilling With the iPad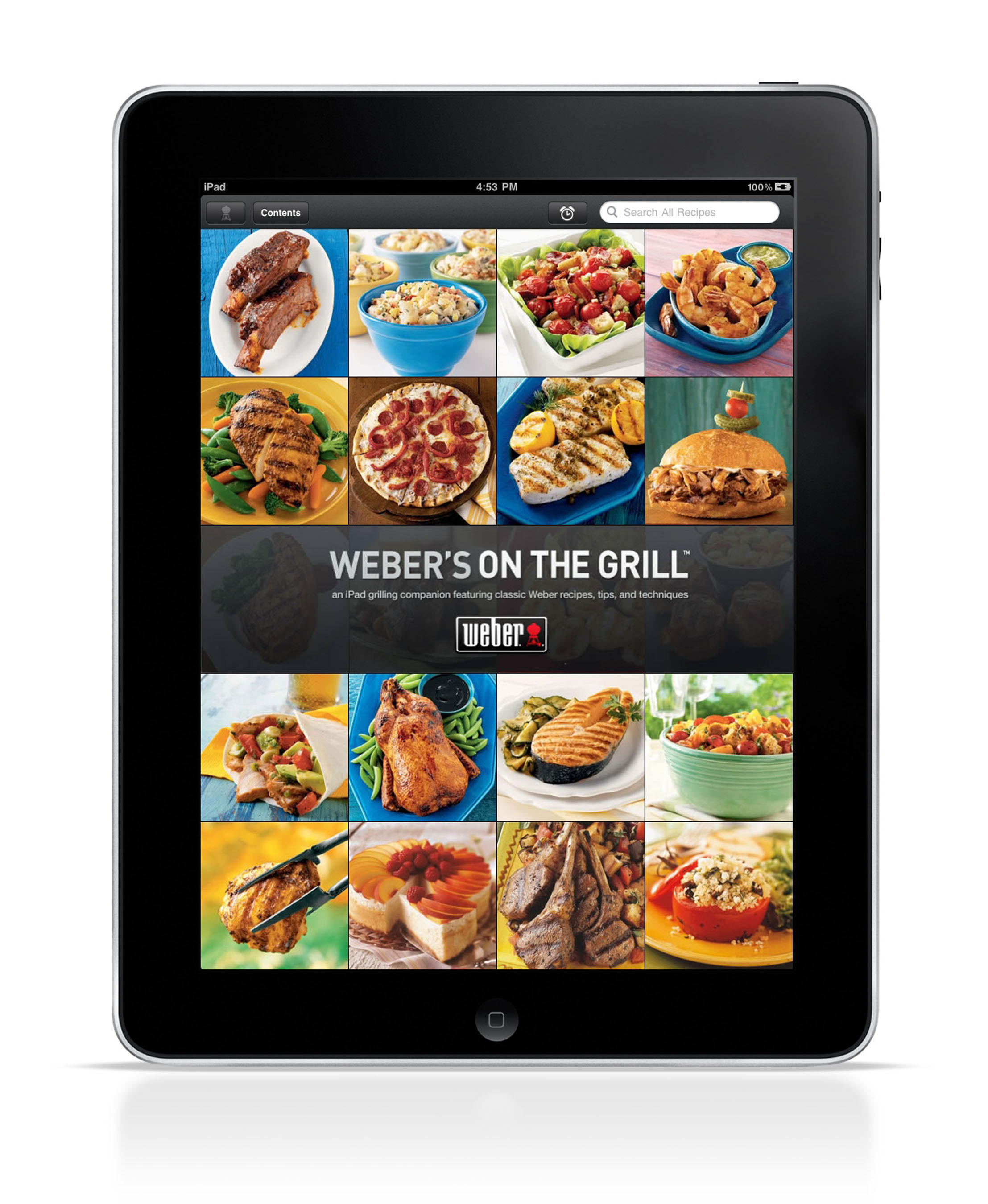 Following the launch of its Weber's On the Grill recipe and grilling technique app for the iPhone and iPod touch, Weber-Stephen Products Co. has released a new Weber's On the Grill app for the iPad.
Like its iPhone and iPod touch cousins, the Weber's On the Grill app for the iPad has a colorful, intuitive interface connected to a variety of multi-media functions. It's available for $4.99 from the iTunes store, and has more than 250 recipes from cookbooks such as best-sellers "Weber's Way to Grill," "Weber's Real Grilling," and "Weber's Charcoal Grilling," all written by 2010 James Beard Award nominee Jamie Purviance.
iPad users can tag favorite recipes, view videos, create and share master shopping lists from selected recipes to take to the grocery store, and browse by the app's variety of recipe food categories (appetizers, red meat, pork, chicken, seafood, vegetables, fruits and desserts). Forty sauces, marinades and rubs are also part of the repertoire, and to help prevent overcooking, the app also features a handy timer that sounds off when food is done.
The Weber's iPad app also includes expanded content, when compared to its iPhone version: At 27, there are more than three times the videos that include information raging from instructional grilling techniques demonstrated by Purviance to setting up gas and charcoal grills for direct or indirect heat methods. The app also allows users to make notes right on the recipes — such as substitutions for ingredients, flagging recipes best for a crowd, or any other observations — just as one would do on the pages of a cookbook. Each recipe includes a photo of the finished plating that can be enlarged with a tap.
For more information, visit www.weber.com/OnTheGrill
Palatine, Ill.-based Weber-Stephen Products Co. manufactures charcoal and gas grills, grilling accessories, and other outdoor room products.