Goya Gives 40K Lbs. of Food to City Harvest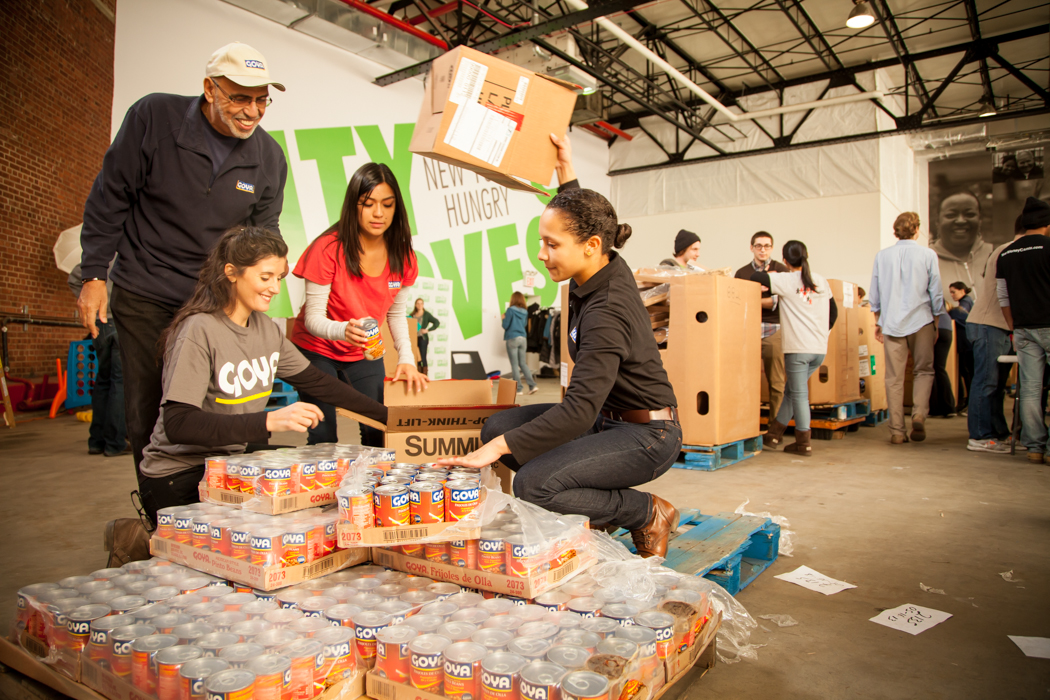 Goya Foods, the largest Hispanic-owned U.S. food company, has donated 40,000 pounds of food to City Harvest's annual food drive, the largest food drive in New York City. The donation is part of the "Goya Gives" campaign, a series of annual donations begun in 2011 by the Secaucus, N.J.-based manufacturer to mark its 75th anniversary.
"For some people the holiday season is a difficult time, and we are grateful for organizations like City Harvest that provide the necessary tools and resources to facilitate food donations," said Goya Director of Public Relations Rafael Toro. "Through our Goya Gives campaign, we have donated over 4 million pounds of food since the initiation during times of need and in aid to those impacted by natural disasters both at home and abroad, and we will continue to do so each year."
Consumers can share the #GoyaGives message with friends and family members via Facebook and Twitter, as well as by donating nonperishable food directly to any New York Fire Department (FDNY) and New York Police Department (NYPD) precincts, or the City Harvest office building lobby at 6 East 32nd Street in Manhattan. Among the most needed items are canned fruit, canned vegetables, peanut butter in plastic jars, packaged macaroni and cheese, and packaged family-sized hot and cold cereal.