Goya Celebrates 75th Anniversary
Goya Foods hosted a trade show to celebrate its 75th anniversary and to showcase its ever-expanding portfolio of product and merchandising expertise.
Titled "One World/One Brand," the show – Tuesday through Thursday at the Marriott at Glenpointe in Teaneck, N.J. – featured Goya's 1,600 SKUs (up from 900 just seven years ago) along with display modules for different sizes and types of retailers. It also highlighted the various subcategories that the company has created and expanded over the years, such as healthy foods and products for specific Hispanic groups. The event marked the second time since 2007 that the Hispanic food and beverage company has staged a trade show.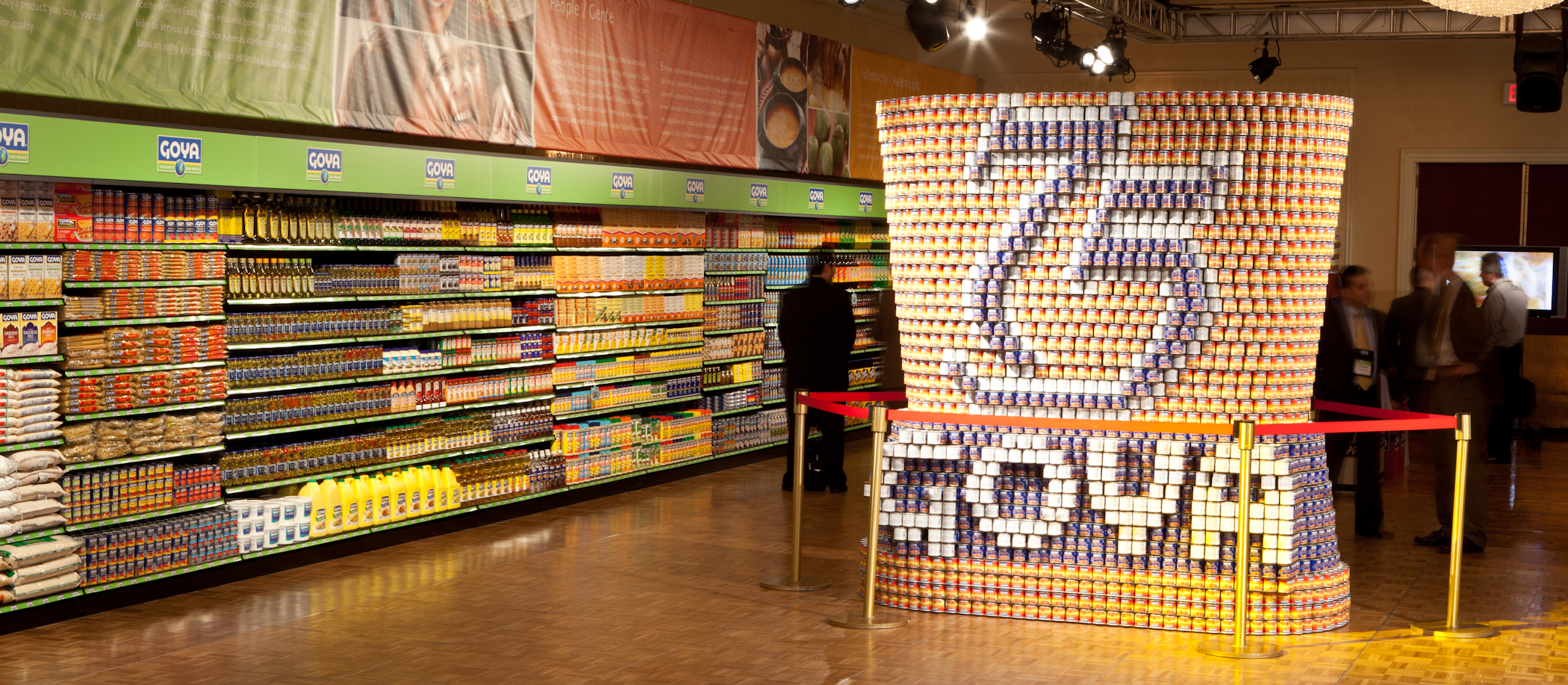 The event allowed Goya to touch base with customers and reinforce its leading market position. Goya's retail customers include mom and pop stores (40 percent), mass and convenience stores (10 percent) and supermarkets (50 percent).
"As the Hispanic population grows, we want to keep our position as the dominant Hispanic food company," said Joseph Perez, Goya senior VP. "While some 'mainstream' food companies have recently launched Hispanic lines, our focus on authenticity and quality keeps us above the rest." He adds that Goya is a direct manufacturer, allowing it to control products' look, presentation and quality.
Goya targets the "general" Hispanic market with foods like papaya and beans. Other lines are aimed at Mexicans, Caribbeans and Central and South Americans. The Caribbean line includes items like pollock fillets, which are often eaten during Lent, and mondongo, a tripe stew popular among Dominicans and Puerto Ricans. Some products are consumed by people from multiple countries but are known by different names; Goya creates different labels for them.
Goya is a major player in dry and canned beans, where it has added more varieties and package sizes. Package types include 24-ounce bags, a common size in South America. Goya has also expanded its array of frozen fruit pulps. Pulps are consumed by burgeoning populations of Peruvians and Ecuadorians, Perez said. Goya's frozen SKUs total 270.
Product subtleties target cultural nuances. Rice comes in both long and short grain varieties for different Hispanic cultures. Cornmeal offerings include masapera (Mexicans) and harina precocida (Venezuelans). The cornmeals are of different consistencies.
Health and convenience oriented foods are most often purchased by assimilated Hispanics, says Perez. Newer immigrants tend to cook from scratch. Convenience foods include frozen stewed plantains and ready-to-eat canned Mexican pozole. Goya's 45 SKU healthy food line encompasses items like reduced sodium rice mixtures (including brown), low sodium tomato sauce and diet peach and pear nectars. Other products are organic and gluten free.
On the sales side, Goya has grown as well. Today, it employs 300 salespeople. As they always have, salespeople seek to understand the nuances and ongoing changes within Hispanic communities. This micromarketing strategy preceded POS data by about 60 years.
Salespeople talk to local store personnel along with neighborhood travel agencies, restaurants and money transfer stations. They learn which Hispanic groups live in each neighborhood, how assimilated they are and how the population has changed. "We use Nielsen data," Perez said. "But walking the streets and neighborhoods is also very important. We pick up changes much faster than the census."