Goya to Break Ground on New HQ/DC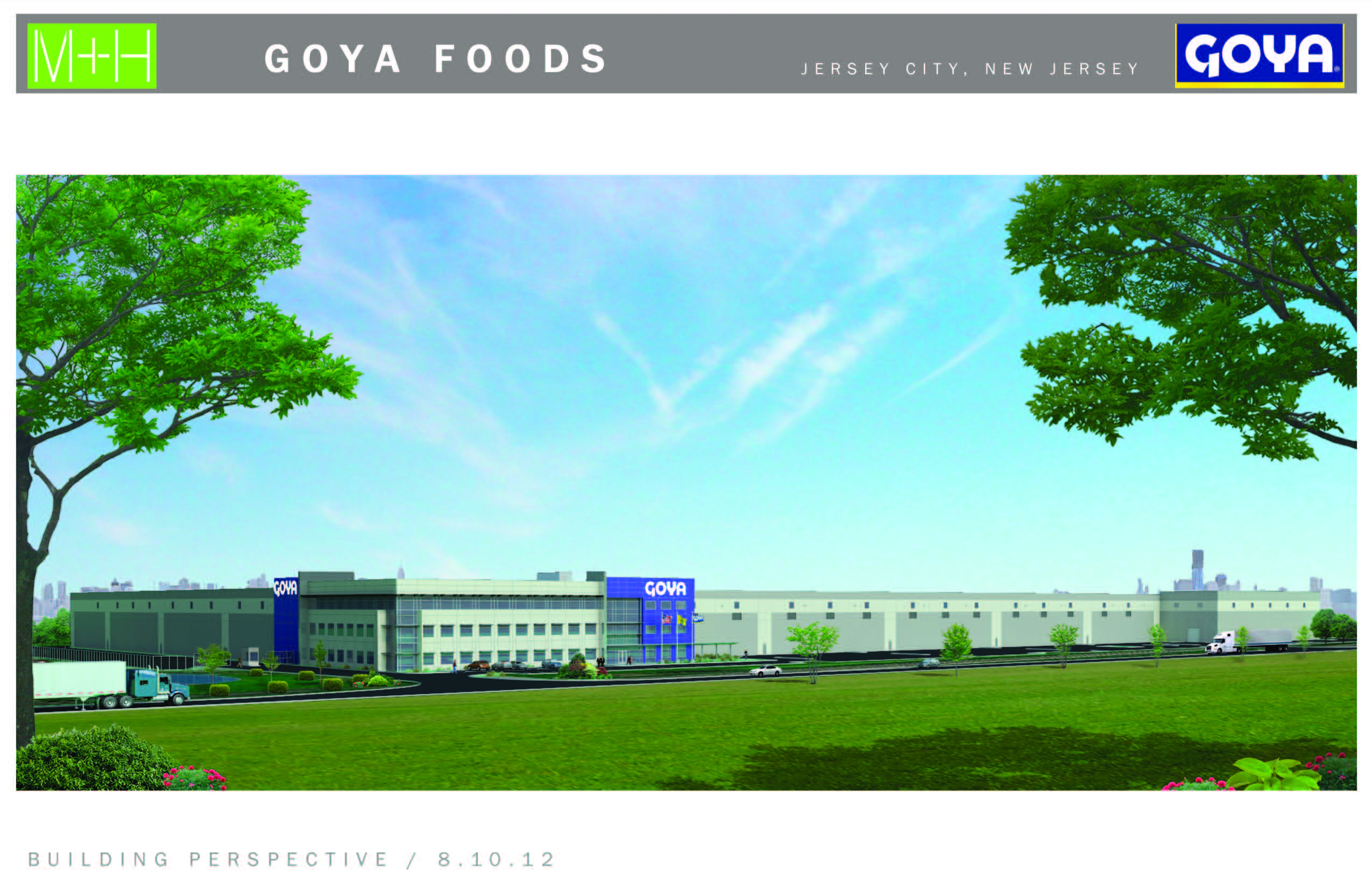 Goya Foods, the largest Hispanic-owned food company in the United States, will break ground on a new sustainable 615,000-square-foot headquarters and regional distribution center in Jersey City, N.J. The official groundbreaking ceremony is scheduled to take place Wednesday, Sept. 5, 2012, at 10:30 a.m. at 360 County Road in Jersey City.
"This marks Goya's largest expansion in the company's history," said Bob Unanue, president of Secaucus, N.J.-based Goya. "For over 76 years, we have built this company into what it is today, the leading brand within the Hispanic market and a company that is widely recognized in the food industry and in this country."
The new site (above), developed by The Rockefeller Group in New York, will feature 577,000 square feet of warehouse space and 38,000 square feet of office space, for a total 615,000 square feet, constructed by East Rutherford, N.J.-based R.C. Andersen on 40 acres of undeveloped land. The complex will ensure the retention of more than 500 existing local jobs, as well as the addition of more than 80 new positions at Goya in Jersey City and more than 150 on-site construction jobs.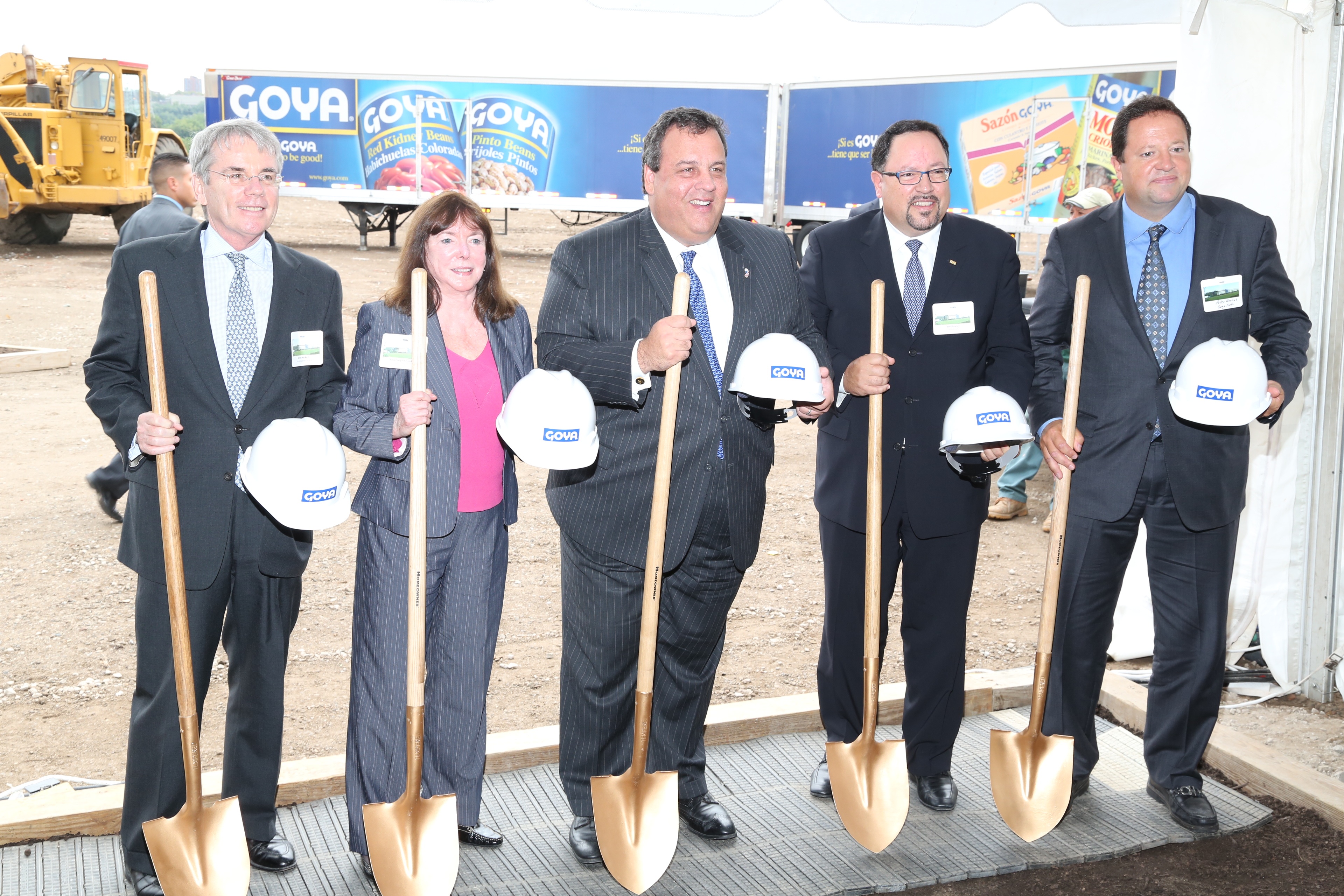 "Working closely with Cushman & Wakefield, we were able to find a property that would allow us to expand and grow while keeping our manufacturing close by in Secaucus," noted Goya EVP Peter Unanue. "Secaucus has been home to Goya for almost 40 years. It was important for us to stay in New Jersey and to continue to make a strong impact on the communities that we serve in the metro area and beyond. We believe that in our new space, Goya will continue to deliver the best possible service to our loyal consumers and customers."
"I am thrilled that Goya chose to stay in New Jersey," said the state's governor, Chris Christie (seen in the center of the above picture during the actual groundbreaking ceremony). "My administration is committed to not only keeping successful New Jersey-based businesses in New Jersey, but to attract companies like Goya. We want to make it not only logically feasible to be based in New Jersey, but economically viable as well."
The company will occupy the last remaining undeveloped land that can accommodate a building larger than 600,000 square feet in the Meadowlands. The new facility and distribution center are expected to open in spring 2014.
Goya manufactures, packages and distributes more than 2,200 food products from the Caribbean, Mexico, Central and South America.