Giant, Winn-Dixie Help Hungry in September
In honor of Hunger Action Month in September, Giant Food LLC is hosting events across its market region of Maryland, Virginia, Delaware, and Washington, D.C. Giant recently formed a partnership with Englewood Cliffs, N.J.-based Unilever to support five regional Feeding America food banks: the Capital Area Food Bank, Maryland Food Bank, Blue Ridge Area Food Bank, Fredericksburg Area Food Bank and Food Bank of Delaware.
"We recognize that not every family in the communities we serve can put food on the table every day, and we're committed to helping relieve some of the strain," explained the Ahold USA division's president, Anthony Hucker. "With the help of our customers, I know we'll be able to support our neighbors in need."
The Landover, Md.-based chain's September initiatives include Stuff-A-Truck events in Charlottesville and Fredericksburg, Va., and Wilmington, Del., in which the goal was to collect 10,000 pounds of nonperishable food items, with Giant donating the first 2,500 pounds; a Kick Hunger Challenge in Perry Hall, Md., benefiting the Maryland Food Bank, during which donating customers can rub shoulders with Baltimore Ravens cheerleaders, meet former Ravens wide receiver Quadry Ismail and sample special tastings prepared by local celebrity chef Nancy Longo; and community food drives at all 171 stores, to which customers can donate nonperishable food items.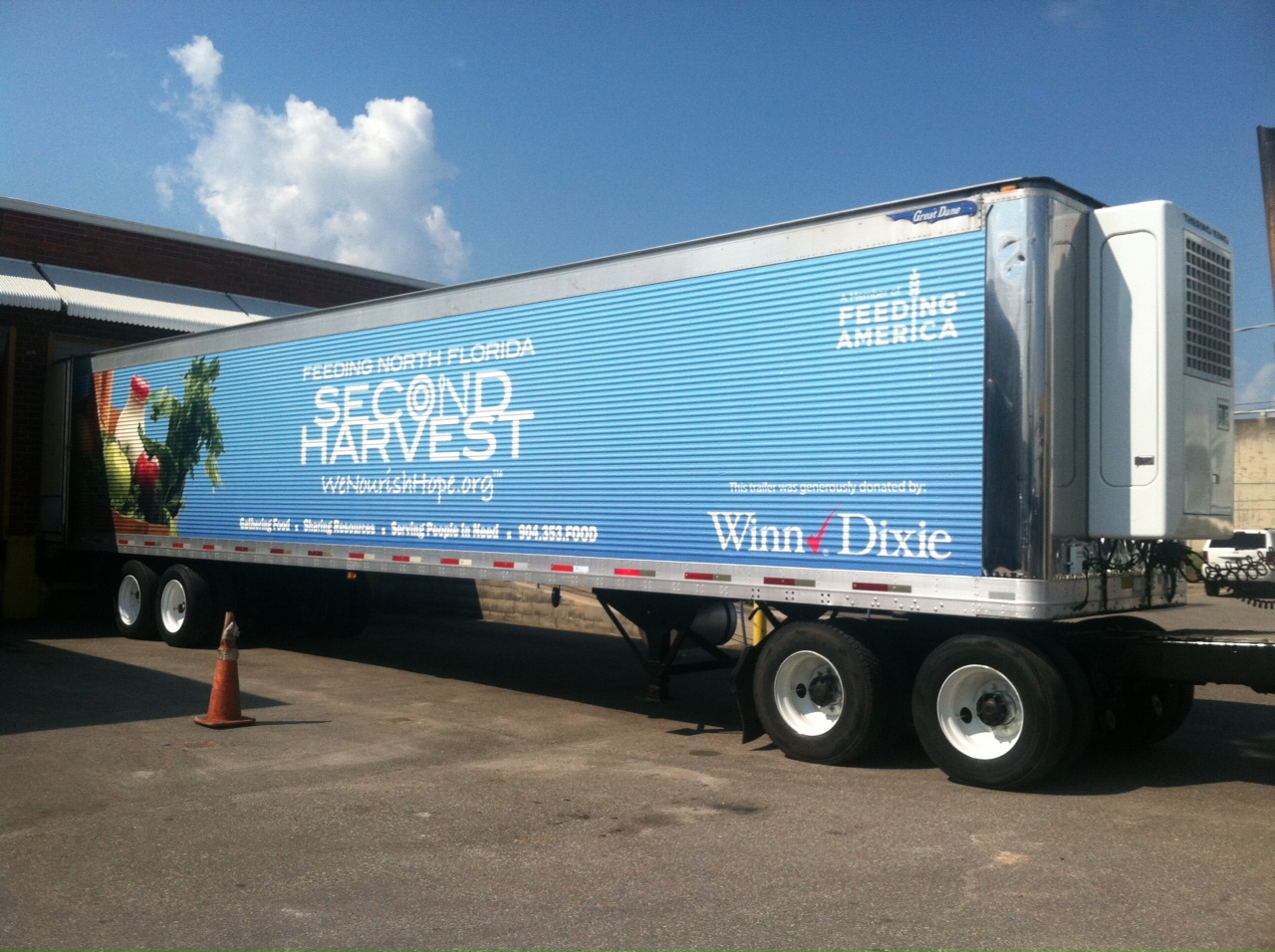 In related news, Jacksonville, Fla.-based Winn-Dixie Stores has donated a 50-foot refrigerated semi-trailer loaded with about 13,000 pounds of food to Second Harvest North Florida, a regional food bank that supplies food to 450 local nonprofit organizations aiding children, families, individuals and seniors in 17 north Florida counties. The grocer made the donation after finding out that the food bank's existing trailer was no longer roadworthy and is being used as a backup refrigeration unit to store perishable foods.
"Winn-Dixie is in the food business. So it's only natural that we're eager to partner with Second Harvest to address what, to many, is an invisible problem," said Randy Rambo, regional VP at the chain, a subsidiary of Mauldin, S.C.-based Bi-Lo Holding, which, under the Bi-Lo and Winn-Dixie banners, employs 63,000 associates at 687 grocery stores in eight southeastern states. "When we learned about Second Harvest's need, we knew what had to be done in the short and long term."
The food donated by Winn-Dixie was put to immediate use through Second Harvest's Mobile Pantry and BackPack programs. Additionally, the specially wrapped trailer will act as a rolling billboard to boost public awareness of the region's hunger problem while transporting food to senior centers, soup kitchens, youth and adult day care facilities, homeless shelters, church food pantries, and feeding programs for schoolchildren.
Winn-Dixie launched its food recovery program with Jacksonville-based Second Harvest North Florida three and a half years ago.