Giant-Landover Names Winners of Reusable Bag Design Contest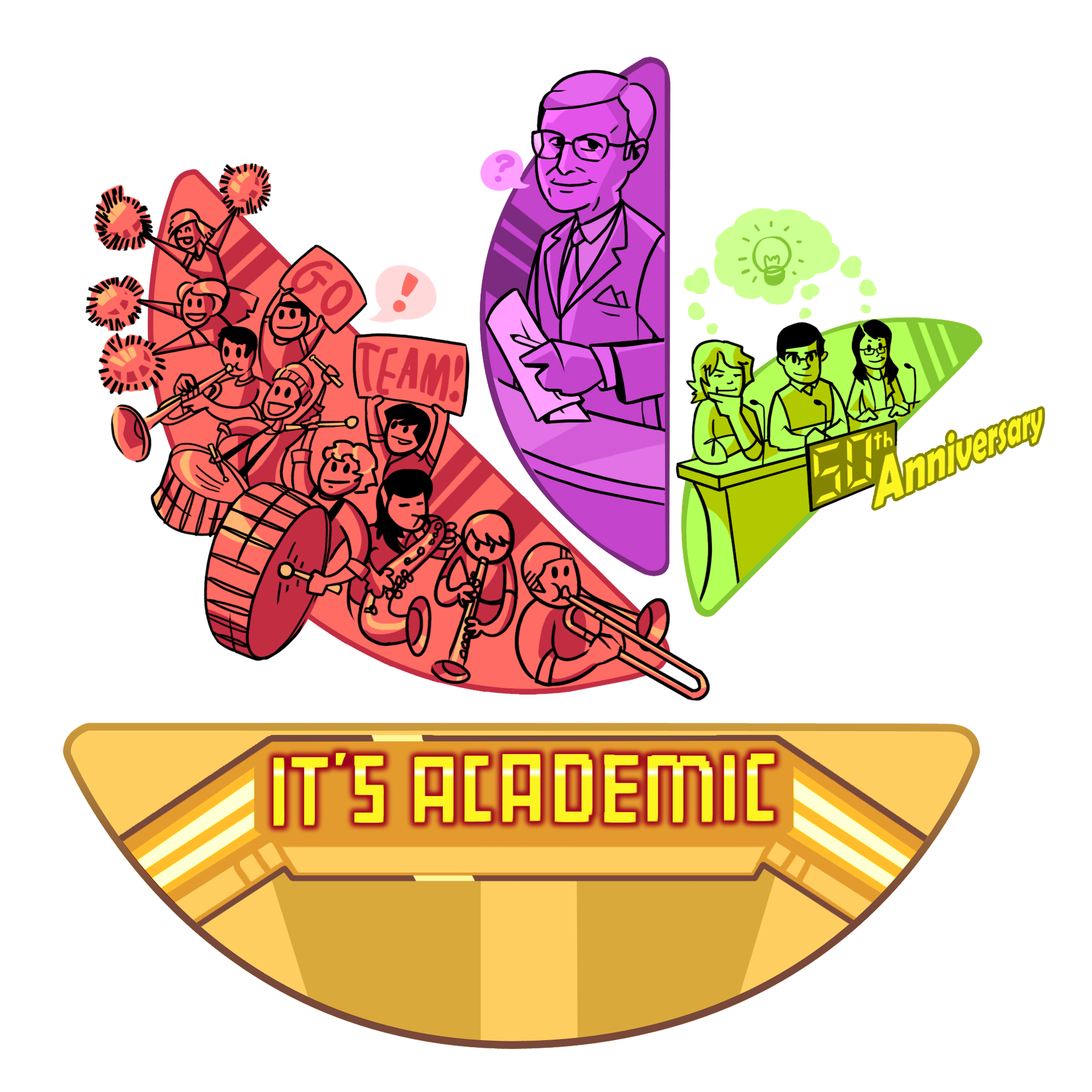 Out of more than 250 students from Maryland, Virginia and the District of Columbia, Giant-Landover has chosen three top winners of a reusable shopping bag design contest marking the 50th anniversary of the "It's Academic" secondary-school quiz show, which airs weekly on NBC4 in Washington.
Worachet Boon Sakprayoonpong, a junior at George Mason High School in Falls Church, Va., took the top prize with a design combining key elements of the show with Giant's logo (see image at left). The student's design will appear thousands of reusable bags that will be sold in Giant stores across the region this spring to raise funds for its "A+ Rewards" initiative, which extensive support to participating area schools. Additionally, Sakprayoonpong will receive a $1,500 scholarship.
Second place went to Logan Rottman, a junior at La Plata High School in La Plata, Md., whose design pairs his own drawings with a little Photoshop wizardry. Encouraged by her art teacher at South Carroll High School in Mount Airy, Md., to enter the contest. junior Kate Rodman walked away with third prize. Rottman and Rodman will receive $750 and $500 cash scholarships, respectively. All three winners intend to pursue art degrees in college
"The art that was submitted was tremendously creative, and I know our judges had a difficult decision to make," noted "It's Academic" producer Susan Altman
"As a sponsor of 'It's Academic' since 1967, we're proud to facilitate a forum where regional high school students can demonstrate their knowledge week after week," said Jamie Miller, public and community relations manager for Giant. "Giant's reusable bag design contest gave us a wonderful opportunity to showcase the artistic abilities of our region's youth, which was quite impressive."
Qualifying submissions had to to fit in a 12-inch-by-12-inch square; incorporate Giant's four colors (yellow, red, purple, and green); include the program title 'It's Academic'; and refer to the 50th anniversary.
The entries were judged by art professors and art department directors from area community colleges including Montgomery College, Morgan State University, Northern Virginia Community College, Prince George's Community College, and University of the District of Columbia. Entries were critiqued on appropriateness to theme, craftsmanship, composition, color combination, and creativity and originality.
A division of Ahold USA, Landover, Md.-based Giant Food LLC operates 178 supermarkets in Virginia, Maryland, Delaware and the District of Columbia, and employs about 22,000 associates. Included within the 178 stores are 163 full-service pharmacies..