Giant-Landover Kicks off Yearlong 75th Anniversary Bash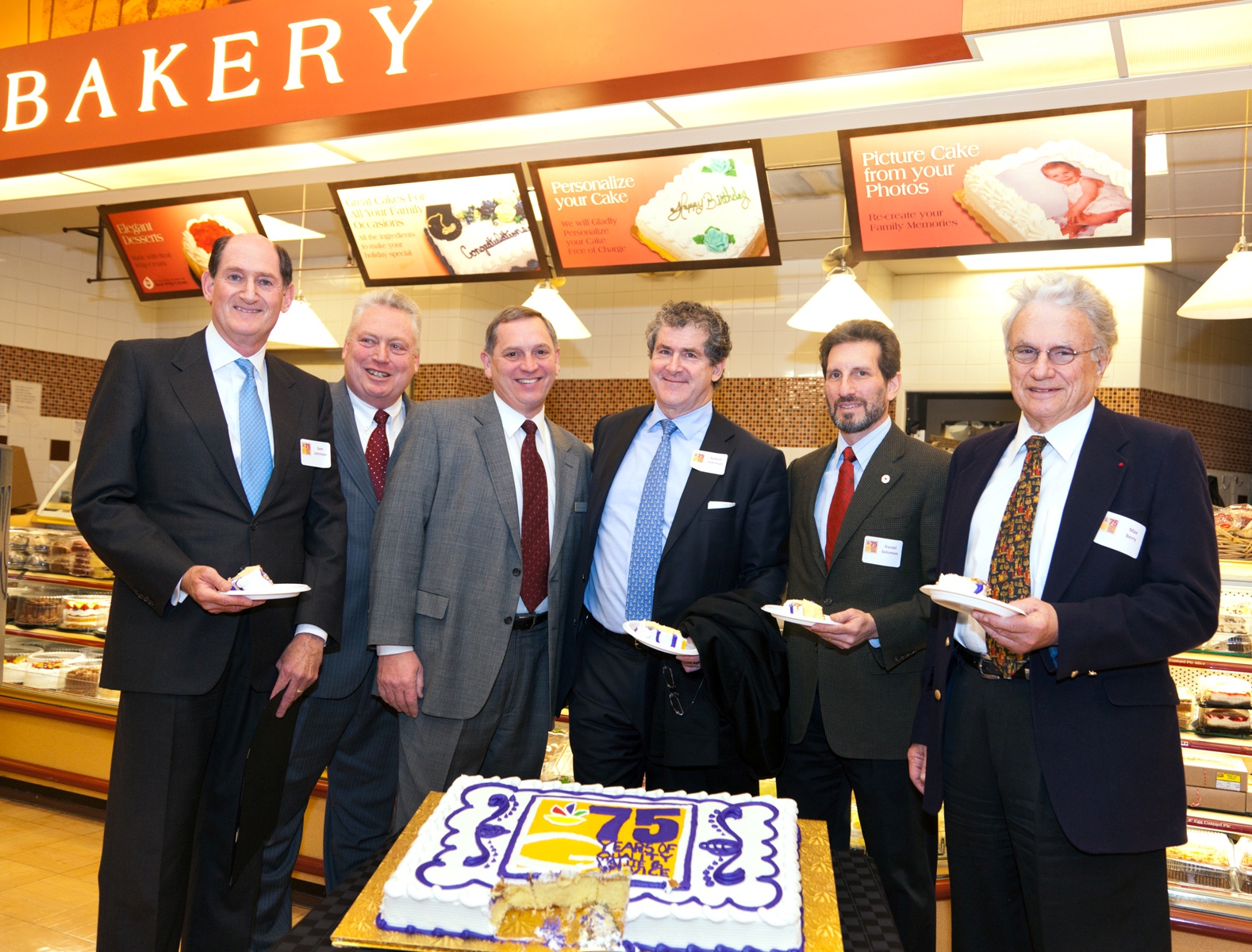 To mark its founding on Feb. 6, 1936, in Washington, Giant Food LLC hosted a party last week at the Tivoli Giant in D.C., a short distance from the site of the first Giant Food location, as well as cake-cutting ceremonies at all 179 of the chain's locations. And those events were just the start of a year of festivities commemorating the banner's diamond anniversary.
Local officials, longtime community partners, relatives of founders N.M. Cohen and Samuel Lehrman, and Giant associates and customers were present at the Feb. 10 Tivoli Giant wingding, with entertainment provided by students from nearby Tubman Elementary School, who led the guests in a rousing rendition of "Happy Birthday."
"Giant is honored that so many from our community gathered to celebrate our long history and to look toward our future," said Jamie Miller, manager of public and community relations for Giant, a division of Ahold USA. "We're very excited about our 75th anniversary, and look forward to celebrating with Giant associates, customers and community partners throughout 2011."
The commemoration will continue all year long with highlights of important moments from Giant's history. Each month, anniversary-themed promotions, events and in-store celebrations will launch, and a commemorative logo has rolled out for display during 2011.
Landover, Md.-based Giant Food operates 179 supermarkets in Virginia, Maryland, Delaware, and the District of Columbia, and employs about 22,000 associates. Included within the 179 stores are 163 full-service pharmacies.