Giant-Landover Delivers for the Troops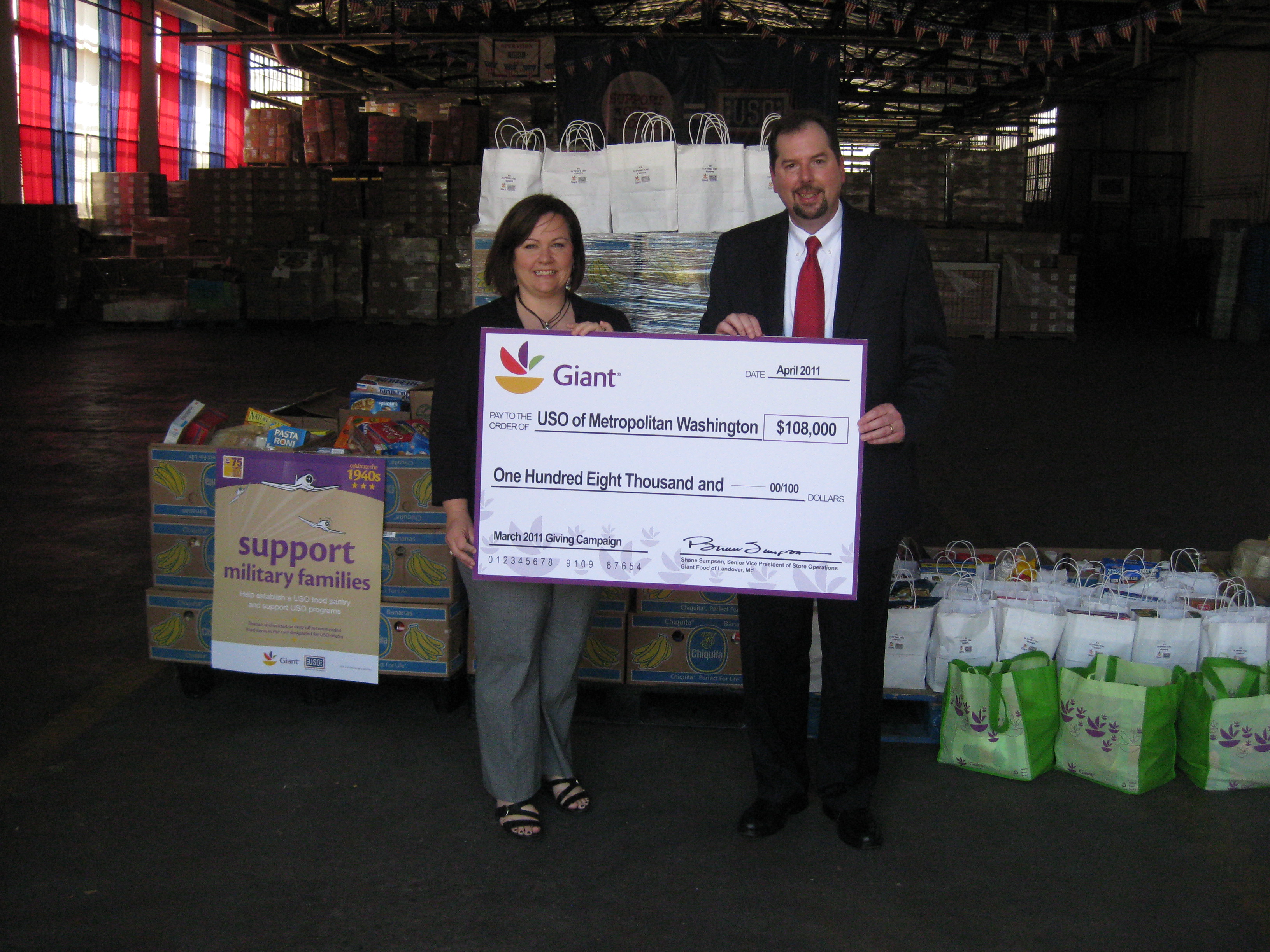 Giant Food LLC has brought $108,000, almost 10,000 pounds of food, and hundreds of handmade cards for the troops to the USO of Metropolitan Washington, following an in-store giving campaign that ran last month. To mark the chain's 75th anniversary, Giant Food is celebrating a decade a month. In March, Giant relived the 1940s by joining up with USO-Metro to help military families in the District of Columbia, Maryland and northern Virginia. Customers could donate $1, $3, or $5 at the register and nonperishable food items in bins at all Giant store entrances to show their support for USO-Metro programs and start a food pantry at Fort Belvoir.
"This campaign to benefit the USO of Metropolitan Washington far exceeded our expectations," said Jamie Miller, public and community relations manager at Giant Food. Noting that USO-Metro, a nonprofit organization chartered by Congress, has been in existence for 70 years, Miller added, "As we both celebrate major anniversaries during 2011, we're proud of what we can accomplish together in our community."
A division of Ahold USA in Quincy, Mass., Landover, Md.-based Giant Food LLC operates 177 supermarkets in Virginia, Maryland, Delaware, and the District of Columbia, and employs about 22,000 associates. Included within the 177 stores are 162 full-service pharmacies.