06/05/2018
Giant Eagle Stores Offer Coinstar Kiosks With Coupon Capability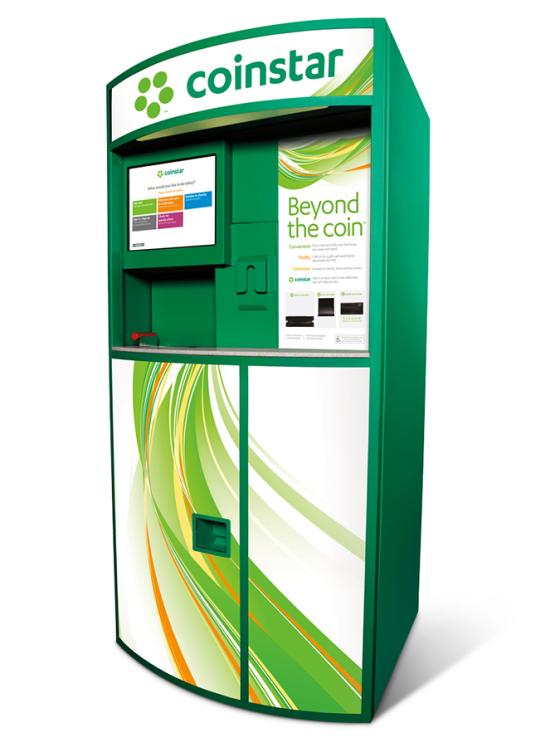 Coinstar kiosks providing point-of-sale consumer coupons and a 3D holographic advertising display are now available at many grocery stores operated by Pittsburgh-based Giant Eagle. The coupon-generating capability and holographic toppers are powered by Provision Interactive Technologies, a subsidiary of Chatsworth, Calif.-based Provision Holding Inc.
"More than ever, consumers seek value and convenience, and we're very pleased to partner with Provision and Giant Eagle to provide an innovative and immediate way for customers to access savings on top brands in the store," said Jim Gaherity, CEO of Bellevue, Wash.-based Coinstar LLC.
The combined Coinstar and Provision technologies enable users to view advertising messages and receive coupons for savings on in-store consumer products. Included at the top of the kiosk is a 3D holographic display showing advertiser messaging. From the Coinstar kiosk touchscreen, customers can select from a range of coupons that are printed on a voucher at the kiosk and can be redeemed immediately at the store. Unlimited coupons can be printed, and a Coinstar coin transaction isn't necessary to access them.
Around 215 out of nearly 400 Giant Eagle stores in Ohio, Pennsylvania, Maryland and West Virginia now feature the new coupon- and 3D-technology-enabled kiosks. Consumers can find a Giant Eagle store with the new kiosk features online. 
Coinstar owns and operates the largest fully automated, multinational network of self-service coin counting kiosks, with nearly 20,000 kiosk locations.