Giant Eagle Bows Multi-faceted Diabetes Program, Along With Free Meds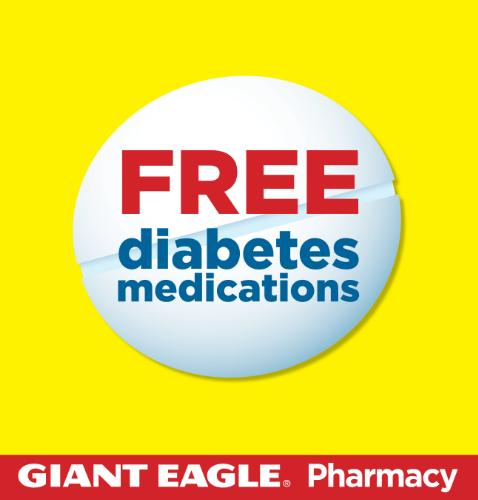 As well as a wide-ranging new program for customers with diabetes that includes specialized care, screenings and nutrition, Giant Eagle has begun offering five of the most often prescribed diabetes medications at no charge across its western Pennsylvania and northeast Ohio store base.
The medications -- Glimepiride, Glipizide, Glyburide, Metformin and Chlorpropamide --were previously available under the Pittsburgh-based grocer's $4 prescription program. The company piloted the free diabetes medication program in its Columbus and Toledo, Ohio, locations in April, and so far has provided almost $190,000 in customer savings on the drugs.
"Type 2 diabetes is, unfortunately, an increasingly common disease in the United States and in the communities that we serve," said Giant Eagle VP of pharmacy operations Randy Heiser. "That is why it is important to ensure our customers have access to these commonly prescribed medications, as type 2 diabetes cases continue to grow."
Added Heiser, "Adding these five medications to Giant Eagle's free prescription program, while providing other ways to manage diabetes through the various healthy living solutions offered in our stores, reinforces our commitment to promote healthy lifestyles for all of our customers."
The program developed by Giant Eagle, which has joined the American Diabetes Association's (ADA) movement to Stop Diabetes, will provide free diabetes screenings throughout the month of August and a Diabetes Care Specialist in all 211 of its pharmacy locations, as well as 29 free introductory nutrition classes, beginning in September, to lay out the major components of a healthy lifestyle, among food choices and exercise, held by the grocer's registered dietitians.
"With the growing incidences of diabetes, this program is one more way Giant Eagle can help our customers build healthier lifestyles while saving them money," noted Heiser. "Our healthy living and wellness programs include everything from prescription drug programs, in-store diabetes screenings, and diabetes care specialists, meal planning and food choices."
Added Steven Shivak, executive director of the American Diabetes Association of Western Pennsylvania, "Giant Eagle is helping to change the future of diabetes by playing a key role in ensuring patients take their medications as prescribed."
Information on the in-store screening schedule and nutritional classes is available www.gianteagle.com. More classes will be added throughout the year.
Giant Eagle pharmacies also carry a full line of value-priced diabetic supplies, including meters, test strips, insulin syringes, pen needles and glucose tablets.