Giant-Carlisle Associate Named Driver of the Year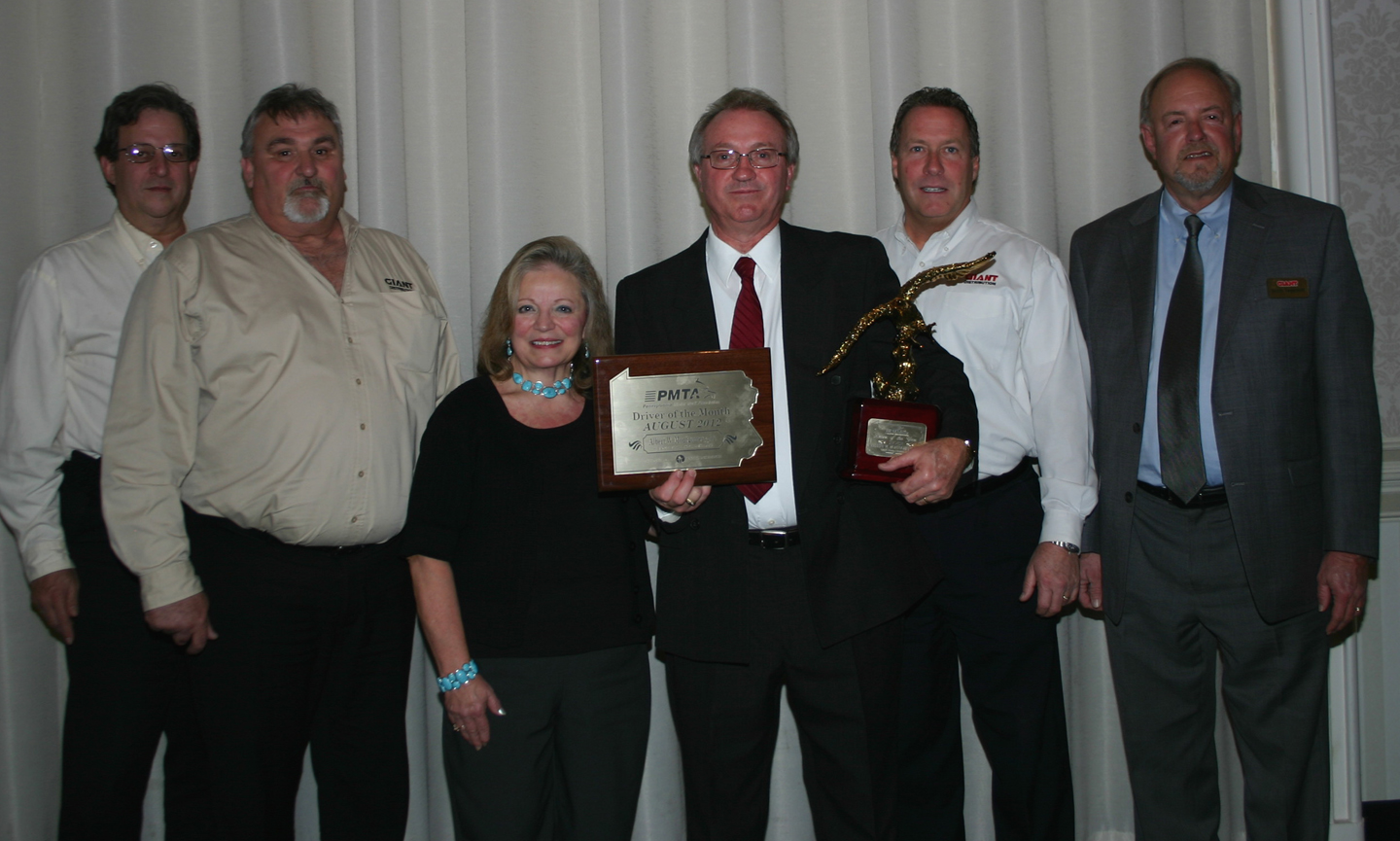 Giant Food Store associate Al Montgomery has been named Pennsylvania Motor Truck Association Driver of the Year. The distinction was bestowed by a committee consisting of representatives from the Pennsylvania State Police, the Pennsylvania Public Utility Commission, Century Insurance Co. and the Pennsylvania Motor Truck Association.
"In addition to logging more than 1.2 million miles accident-free with Giant, Al has … used his trucking skills to help others in need, including delivering needed supplies to those communities affected by Hurricane Katrina and the tornado in Joplin, Mo.," said Rick Herring, president of the Carlisle, Pa.-based Giant/Martin's, a division of Ahold USA.
Throughout his four-decade-plus trucking career, Montgomery (above, fourth from left), who joined Giant in 1995, has racked up 3.5 million accident-free miles and delivers regularly to stores and the company's distribution centers. Outside of work, he has volunteered his trucking skills to aid Project Share, helping to pick up and deliver clothing, food and furniture.
Employing more than 31,000 associates, Giant/Martin's operates nearly 200 grocery stores in Pennsylvania, Maryland, Virginia and West Virginia, under the Giant Food Stores and Martin's Food Markets banners.