Fresh Thyme Now Delivers From Most of its Stores
Get great content like this right in your inbox.
Subscribe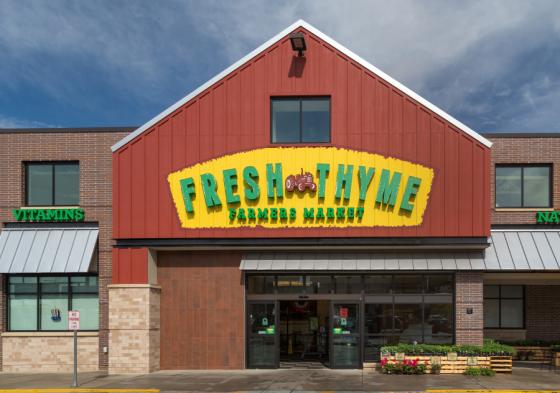 Midwest natural and organic grocer Fresh Thyme Farmers Market now offers delivery in the majority of markets it serves through a partnership with third-party delivery service Instacart.
Residents in 590 ZIP codes – including ones in and around Chicago, Cincinnati, Cleveland, Detroit, Indianapolis, Milwaukee, Minneapolis, St. Louis, as well as others in Illinois, Indiana, Michigan, Kentucky and Ohio – can now use the service, available via 55 of the retailer's 70 stores. They may choose from 30,000 items available for delivery, including 1,500 private label SKUs, 600 of which were just added to the program.
Ecommerce shoppers can order through FreshThymeDelivers.com or via the San Francisco-based delivery service's mobile app, with groceries delivered at the time they choose, in as little as one hour. Through June 30, first-time customers deduct $20 from their first order of $35 or more with the promo code DeliveryThyme.
"As part of our ongoing commitment to bringing healthy, natural and organic products to all, we've launched Fresh Thyme Delivers, to give shoppers greater access to affordable groceries and products whenever and wherever it's convenient for them," said Chris Sherrell, president and CEO of Fresh Thyme. "The demand for delivery services has never been greater. We're pleased to combine this new delivery option with access to Fresh Thyme's 5,000 plus organic items, 8,000 SKUs of vitamin and body care products and many more healthy, wholesome options."
Fresh Thyme appears to be putting more focus on growing the number of ways it can serve its current customer base at a time when expanding into new markets has slowed down.  While the Downers Grove, Ill.-based retailer had been on a rapid growth streak since launching in 2014, it has since pulled back on the reins a bit, revealing in late 2017 plans to open only 10 new stores this year, compared with the 20 it opened the year prior.